Need Repair Parts?
Enter your model number for a full list of parts and accessories for your appliance.
Popular Parts & Accessories
Need to Schedule a Repair?
Need to Schedule a Repair?
We are here to help and are well equipped to take full and comprehensive care of your appliances.
We offer flexible appointment schedules, and easy-to-use online tools to schedule service and get pricing information.
Schedule Service
Special Offers & Promotions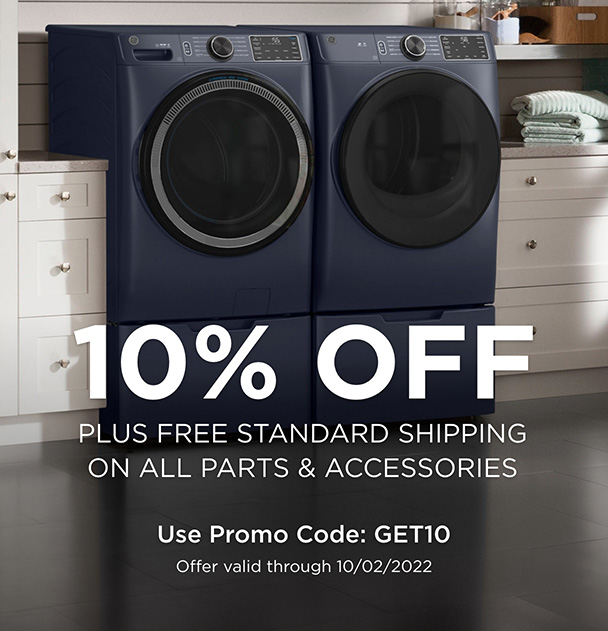 Get Your Laundry Fall Ready
Enjoy FREE standard shipping on all parts and accessories from the GE Appliances Parts and Accessories Store.*
Use Promo Code: GET10
Save 5% With SmartOrder Auto Delivery Every Day
No fees. No commitments. No hassles. Get replacement products you need delivered directly to your door when you need them!
Learn More