Need Repair Parts?
Enter your model number for a full list of parts and accessories for your appliance.
Popular Parts & Accessories
Need to Schedule a Repair?
Need to Schedule a Repair?
We are here to help and are well equipped to take full and comprehensive care of your appliances.
We offer flexible appointment schedules, and easy-to-use online tools to schedule service and get pricing information.
Schedule Service
Special Offers & Promotions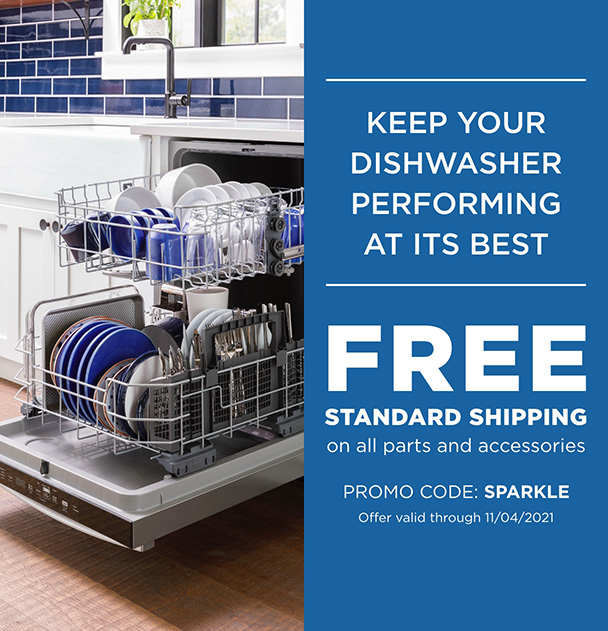 Free standard shipping on all parts
Enjoy FREE standard shipping on all parts and accessories from the GE Appliances Parts and Accessories Store.
Use Promo Code: SPARKLE
FALL BACK INTO SAVINGS
Save 15% plus FREE shipping on refrigerator & household water filters.
Use Promo Code: FALL21
Shop Water Filters
Offer valid 9/28/21 – 11/16/21. Excludes next day and second day shipping. Limit one coupon per order. Eligible filter models include: MWFP, MWFA, MSWF, GSWF, MWFP3PK, MWFA3PK, MWFCH3PK, GSWF3PK, MSWF3PK, RPWFE3PK, RPWFE, MWFA3PK, XWFE, XWFE3PK, GXRTQR, FXHTC, FXUSC, FXWTC, FXHSC, FQROPF, FX12P, FQROMF, FX12M, FXSCH, FXUTC, GXRLQR, FXSVC, GXRTDR, FXULC, GXULQR, FXWPC, FXUVC, GXRLQ, FQK2J, FQSLF, FQSVF, FXWSC, MXRC, AFPWF, FQK1K, GXRLQK, GXRTLL.
Save 5% With SmartOrder Auto Delivery Every Day
No fees. No commitments. No hassles. Get replacement products you need delivered directly to your door when you need them!
Learn More