Make the Most of Your Fridge Space
Make the most
of your

Fridge Space
If you don't know the dos and don'ts of storing your food, your fridge's energy efficiency and storage capabilities quickly go to waste. Use these tips to improve your fridge storage smarts.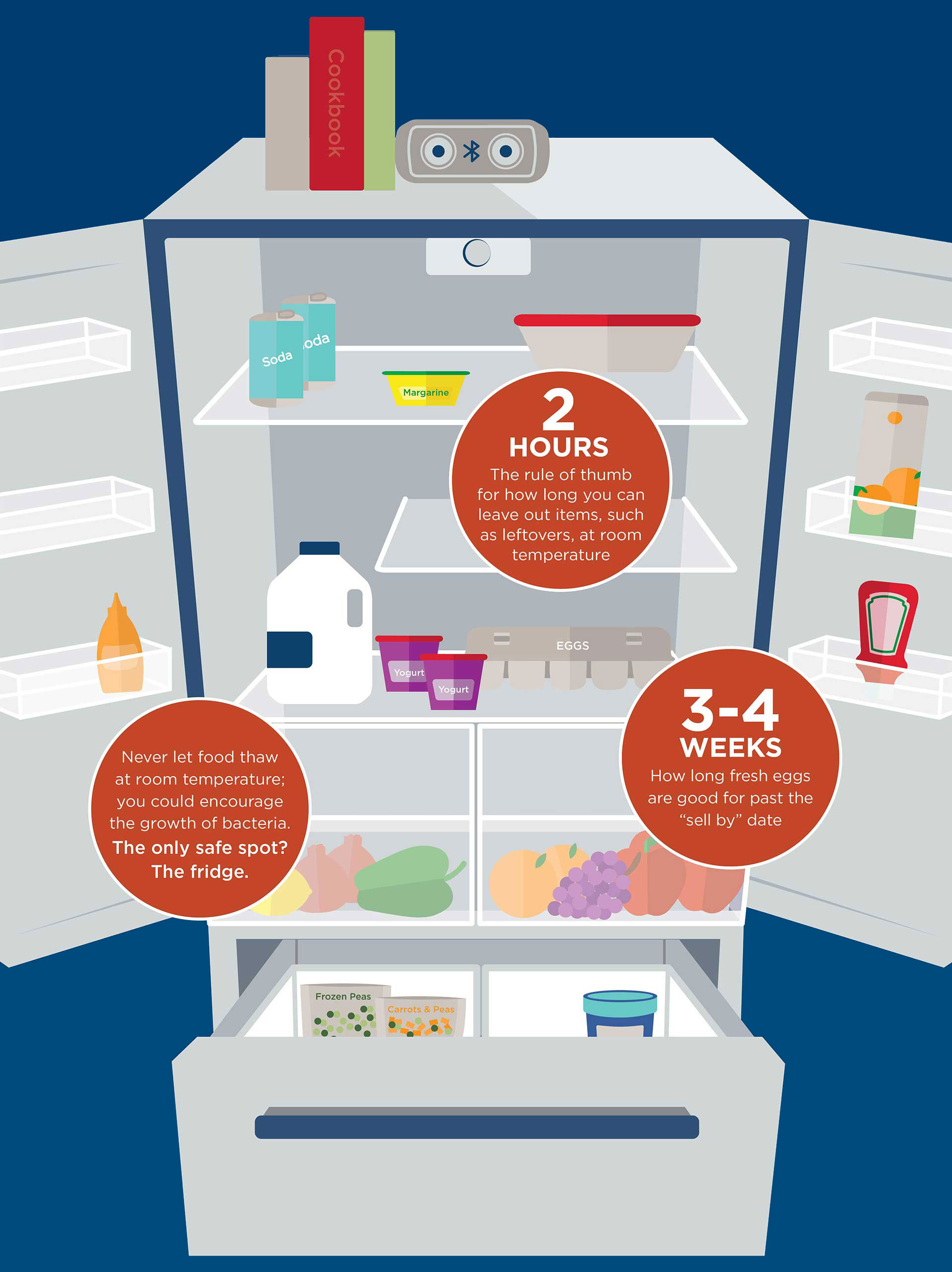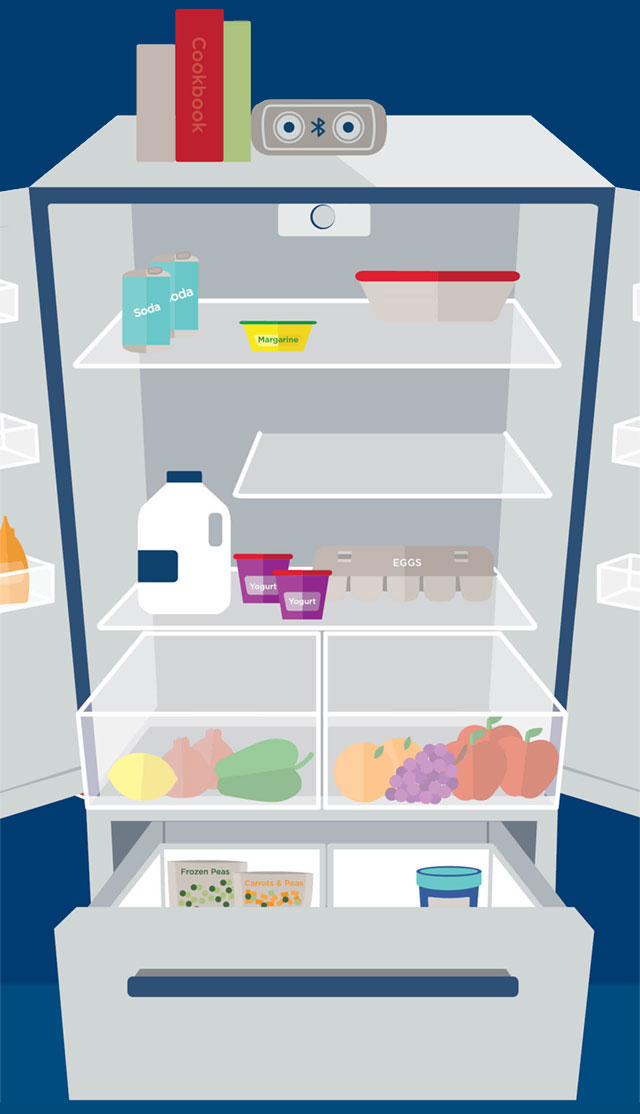 On Top
Nonperishables: paper goods, cookbooks
Not for wine and bread; the condenser heat may cause spoilage.
Temperature Basics
Temperatures vary within a fridge.
Coldest temps: on bottom shelves
Most consistent: on top shelves
Ideal temp: 40°F or lower in the refrigerator, 0°F in the freezer.
Don't crowd food: That makes it harder for the fridge to keep all food consistently cold.
Upper Shelves
Prepared foods: deli meats, guacamole, spreadable margarine
Leftovers
Drinks
In the Door
Condiments, juices temperature-safe foods
Frequently used items or small jars that might get lost on shelves
Lower Shelves
Raw meat and seafood (in original packaging, in a container, or on a plate)
Dairy (in original containers)
Eggs
Drawers
Vegetables and fruits in different drawers
Helps with humidity and produce life
In the Bottom Freezer
Like items together
Larger pull-out: ice cream, frozen treats
Divided bottom: Small bags to one side, larger containers to the other