Grill to Oven Cooking Techniques
Grill, Meet Oven.
Oven, Meet Grill.
Take your recipes from oven to grill and back again with these pro-level cooking tips.
Cook for the season by learning some basic techniques that work whatever the weather and whatever the cooking surface.
Start Slideshow
Barbecue Chicken
Indulge in this summertime staple year-round by adapting this to the indoor kitchen. After marinating the chicken, place it in a shallow baking pan, bone side up. Bake at 375℉ for 35 minutes. Turn chicken bone side down. Bake 15 to 20 minutes more or until an oven-safe thermometer reads 175℉.
Get the full recipe
Grilled Corn
This picnic favorite tastes just as good alongside oven-cooked chops as it does with grilled burgers. Preheat oven to 350℉. Place the corn, untrimmed and in the husks, directly on the center oven rack. Bake for 45 minutes or until corn is tender.
Get the full recipe
Pizza Margherita
No fancy pizza stone needed to cook this staple outside. On a cornmeal-covered surface, roll out the dough while you preheat the grill (thoroughly clean the rack). Use a kitchen peel (a slim, paddle-like utensil) to gently slide the dough onto the grill. Grill over medium for 2 to 3 minutes or until the bottom is set and toasted. With the peel, carefully turn the crust over and remove from grill. Top as desired and return to the grill for about 2 minutes more or until toasted and heated through.
Get the full recipe
Baked Fish
Delicate filets hold their shape thanks to a grill-top essential: a grill basket. For a charcoal grill, place fish in a greased and preheated basket on the rack, directly over medium coals. Grill until fish flakes easily when tested with a fork, turning fish once and topping with cheese mixture halfway through. (Allow 4 to 6 minutes per half-inch thickness of fish.)
Get the full recipe
Baked Burgers
There's little that can surpass the juicy flavor of a grilled burger — but the oven gets surprisingly close with a little trick. In a 350℉ oven, place the burgers in a preheated cast-iron pan. Bake for 20 to 25 minutes or until burgers reach 160℉ (for medium doneness), turning once halfway through grilling. Bonus: Oven baking reduces fat released by the meat, which means a patty that's surprisingly juicy.
Shrimp Skewers
Sunny skies? They can quickly turn rainy, which is why it pays to know how to move recipes indoors for cooking. This easy-to-grill protein takes less than 10 minutes in the oven. Prep as directed, and place seasoned skewers on a baking sheet. Bake at 450℉ for 5 to 6 minutes.
Get the full recipe
Easy Bake Italian Sausage
The grill staple transitions easily from outside to inside. Simply place the meat in a roasting pan, then put the pan in a 400℉ oven for 20 minutes (or more depending on sausage size). For a crusty outside, drizzle sausages with olive oil before baking.
Halloumi and Tomato Salad
What's better than a summery cheese-and-tomato combo? A warm cheese-and-tomato combo fresh off the grill. Halloumi is both goat and sheep's milk and famously eaten warm with delicate charring and a toasty flavor. Slice the halloumi and brush lightly with olive oil; grill over medium heat for 4 to 5 minutes or until cheese is hot and grill-marked, turning once halfway through grilling. Combine with tomatoes and, if desired, grilled bread and serve as an appetizer or a main.
Get the full recipe
Garlic Smashed Potatoes
Take your spuds up a notch with grilled smashed potatoes. After seasoning and preparing the flattened potatoes, place in a lightly greased, grill-safe pan. Grill over medium heat for 10 to 15 minutes or until golden brown and crispy, turning once halfway through grilling.
Get the full recipe
Grilled Eggplant
This vegetarian-friendly dinner, main or side can be simply — and deliciously — prepared without the oven. Slice the eggplant crosswise about half-inch thick and brush with seasoned olive oil; place directly on preheated grill. Cover on medium-high heat for 5 to 7 minutes or until tender, turning once halfway through grilling. You'll end up with a savory side dish and no inside clean-up.
More Articles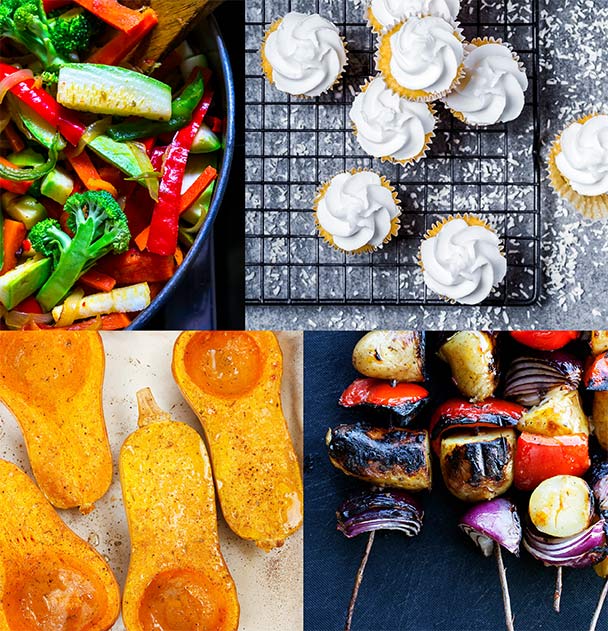 13 Cooking Techniques to Master
You don't need to study for years to hone your skills in the kitchen. Learn 13 tips and tricks to turn you into a cooking master.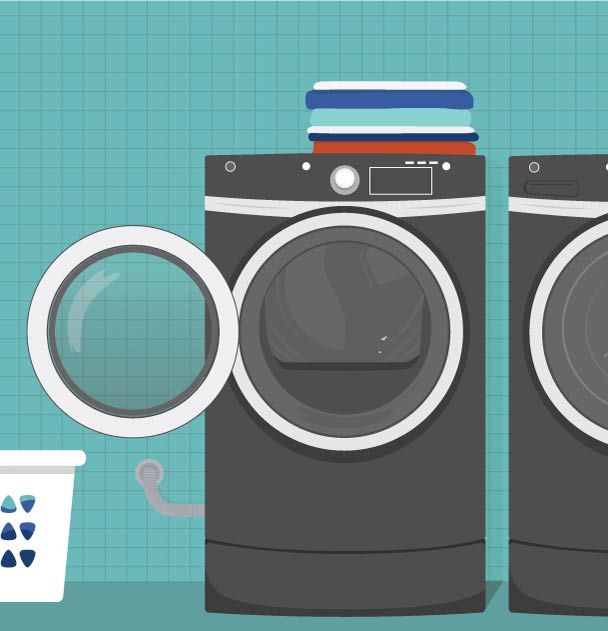 How to Get Rid of Dryer Stains
From ink to gum, forgotten items in laundry can turn your dryer into a minefield of mess. Learn how to clean your dryer and keep your laundry fresh.