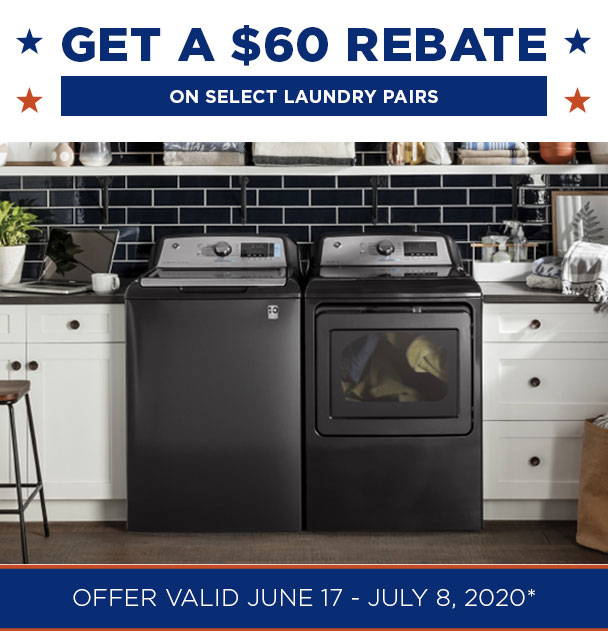 Purchase a qualifying laundry pair and receive a $60 rebate
Offer valid June 17, 2020 - July 8, 2020. Completed forms must be submitted online or postmarked by August 8, 2020.
QUALIFYING LAUNDRY APPLIANCES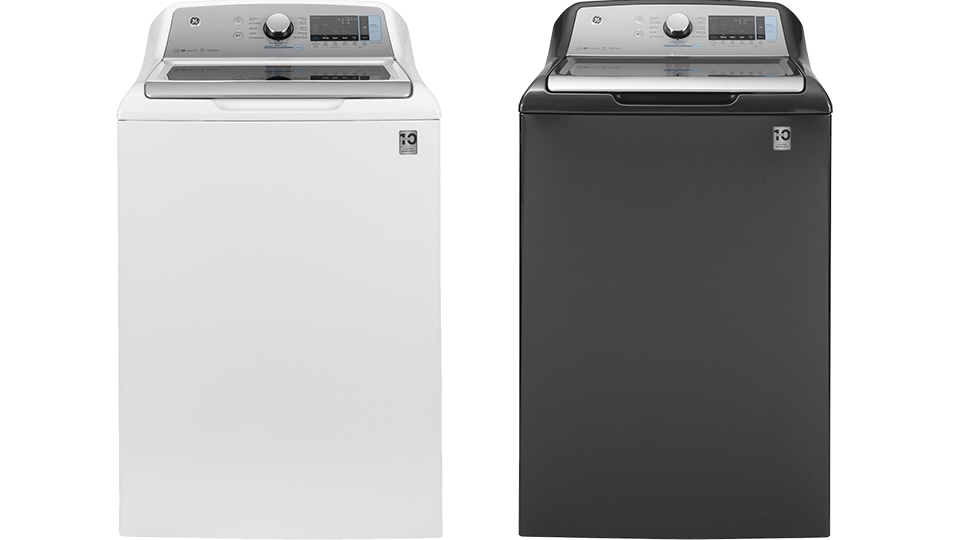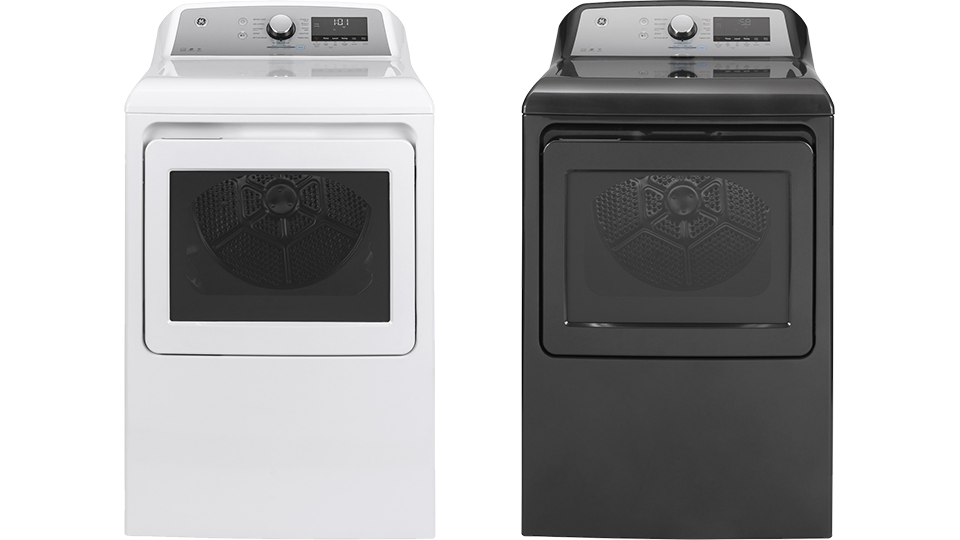 ---
*Purchases from Lowe's®, The Home Depot®, Costco® and Best Buy® are not eligible for this rebate promotion. Eligible purchases must be made at an authorized GE Appliances Reseller between June 17 and July 8, 2020. Following rebate approval for eligible qualifying models, a rebate will be issued on a GE Appliances Visa® Prepaid Card. Two (2) products must be purchased on one purchase sales receipt to be eligible. This rebate cannot be combined with any other GE Appliances package rebate.