SIDE-BY-SIDE REFRIGERATOR FEATURES & VIDEOS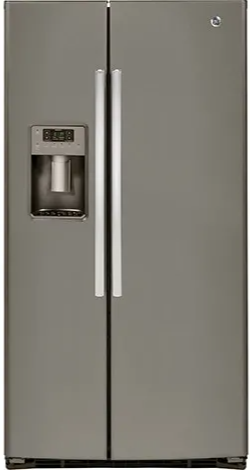 SIDE-BY-SIDE REFRIGERATORS
Classic side-by-side refrigerator styling provides maximum food storage capacity and complements a wide variety of kitchen designs. Don't worry about freezer burn or missed expiration dates! It's easy to view and access your chilled and frozen foods in a side-by-side refrigerator.
Gallon bins offer ideal space for large containers in the door and free up valuable shelf space.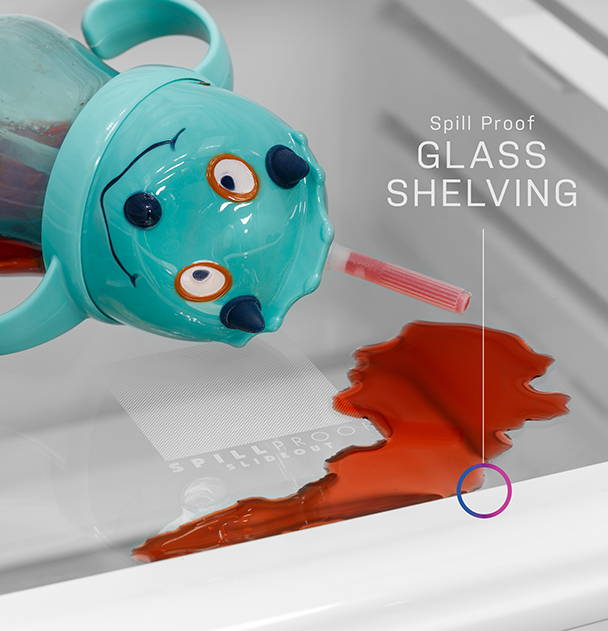 Slide-out, spillproof shelves ensure that up to 12 ounces of spill stay put and make cleanup a snap.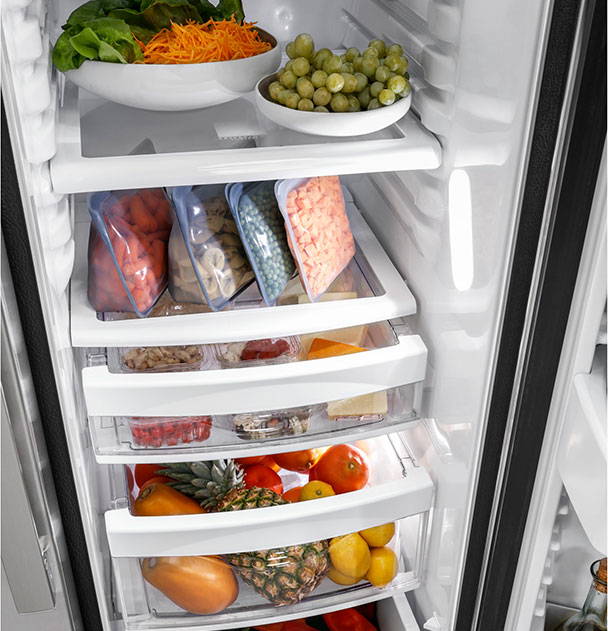 Perfectly Stored Produce and More!

Three refrigerator pull-out drawers with clear fronts provide the perfect, sealed environment to keep your produce organized.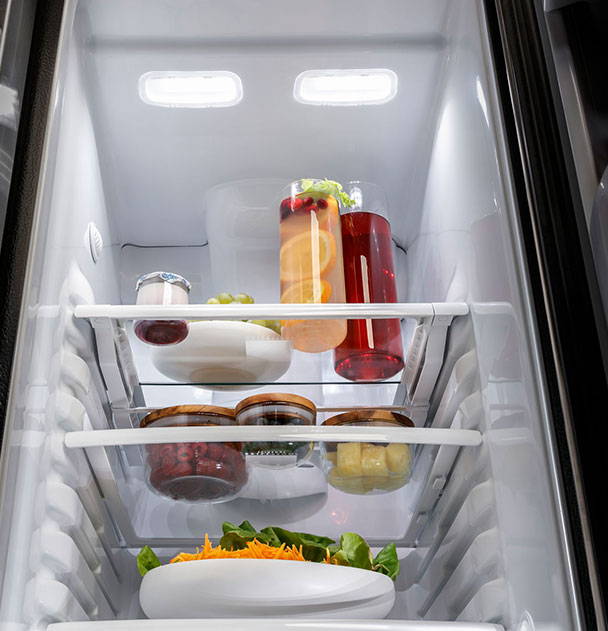 Easily find even the smallest food items thanks to 7 flush-mounted LED lights, which shed more crisp, even light throughout the interior without wasting space.
MAKING IT EASIER TO GET FILTERED WATER AND ICE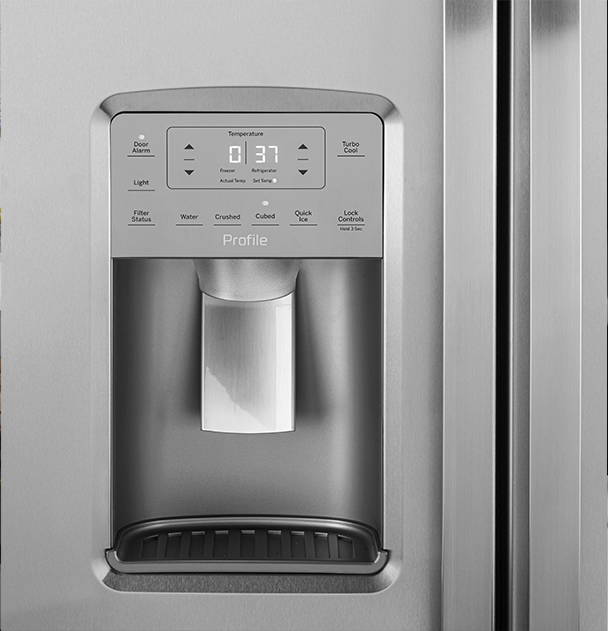 External Ice and Water Dispenser

Provides chilled water, cubed ice or crushed ice at the slightest touch.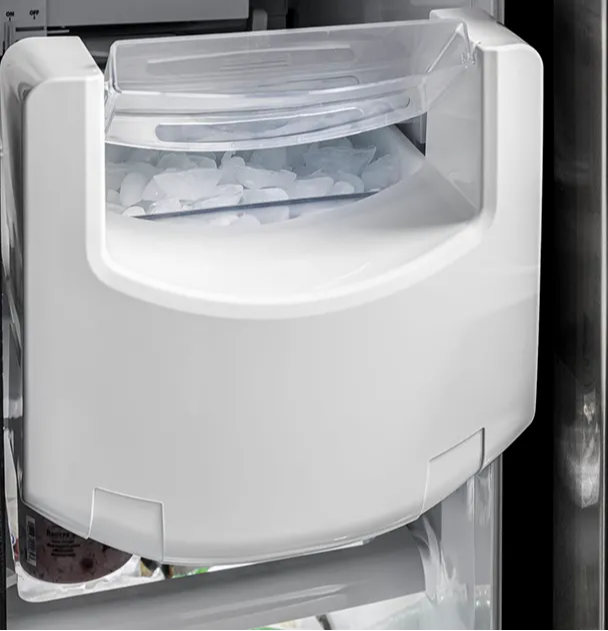 Factory-installed icemakers come ready to create plenty of ice.
CREATE SPACE IN YOUR KITCHEN

Offers a built-in look by fitting nearly flush with surrounding cabinetry.