Water Filtration System Buying Tips
How do you ensure that your family's water is safe?
With the topic of water quality occupying a prominent place in the news, utilizing a water filter has become increasingly important for the average American family.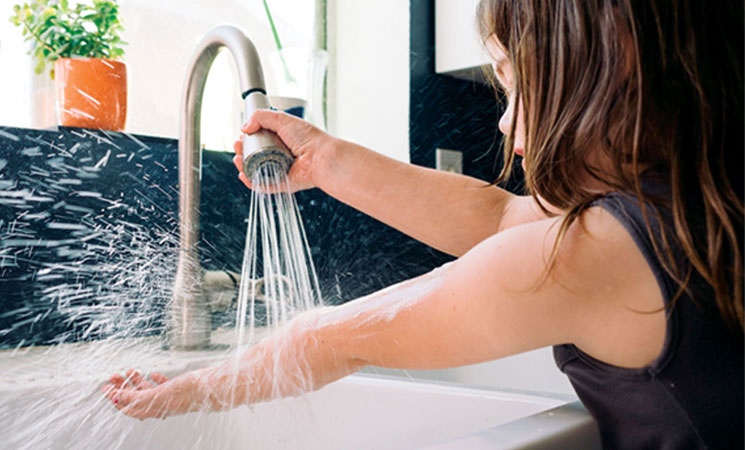 Selecting the best home water filtration system for your family can seem daunting. With the variety of options for water filtration, it's important to choose the water filtration solution that works best for your family.
Water Filtration Systems
Whole House Filtration Systems
Connects to your house's main water line as the water enters the house to reduce sediment, scale, dirt and rust in your water.
Under-Counter Filtration Systems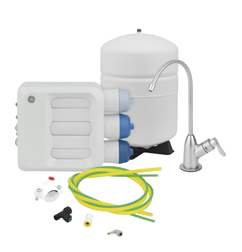 Installed near your kitchen tap as a dedicated faucet mount. Water is triple filtered to provide top-quality drinking water reducing many contaminants such as lead or asbestos.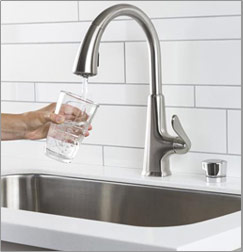 Water is filtered once through Single Stage filters and twice through Dual Stage filters, the space saving design of this system is typically installed under your sink.
kitchen and bath Filtration Systems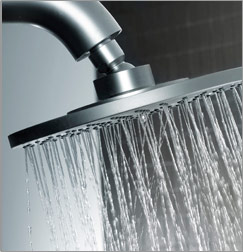 These water filters are simple to install and reduce the effects of chlorine on skin and hair.
Refrigerator Water filtration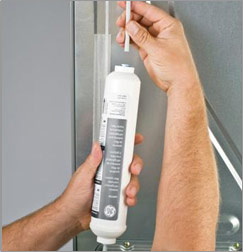 Designed for refrigerators without a built-in water filter, these easy-to-install inline filters connect directly to your refrigerator's water lines.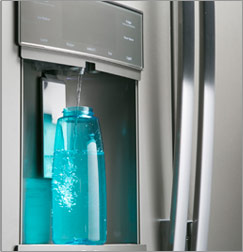 Removes 99% of lead while reducing chlorine taste and odor so you can enjoy great tasting filtered water and ice directly from your refrigerator.