CRISPY SALT AND VINEGAR SMASHED POTATOES
Crispy Salt & Vinegar Smashed Potatoes

Like your favorite salt and vinegar chips, only much, much better, these Crispy Salt & Vinegar Smashed Potatoes are so easy to make, with just 5 minutes of prep. They make a great side dish or try them in a salad with sliced steak and blue cheese!


1 ½ pounds baby Yukon Gold potatoes
2 tablespoons olive oil
¾ teaspoon sea salt
½ teaspoon ground black pepper
¼ cup malt or white vinegar
½ teaspoon onion powder
¼ teaspoon garlic powder
Olive oil cooking spray
2 tablespoons each sliced green onions and chopped fresh dill weed (optional)
Place the potatoes on a rimmed baking sheet. Drizzle the potatoes with the olive oil and season with ½ teaspoon salt and ¼ teaspoon pepper. Toss to coat.
If you have a GE Profile Oven with Precision Cooking Modes, set the oven to Precision Cooking, Potato, Roasted Potato. For traditional baking, preheat the oven to 400 degrees. Place the baking sheet in the oven (potatoes will roast for about 25 to 30 minutes).
Remove the baking sheet from the oven. Using the back of a metal measuring cup, smash the potatoes on the baking sheet (press down to flatten to about ¼ inch thickness). Drizzle the smashed potatoes with the vinegar and season with the onion and garlic powders and the remaining salt and pepper. Spray the smashed potatoes generously with the cooking spray.
Return the baking sheet to the oven. Set the oven to Air Fry at 400°F. for 5 minutes or until the potatoes are crispy and golden brown. Drizzle with additional vinegar and top with the green onions and dill, if desired, before serving.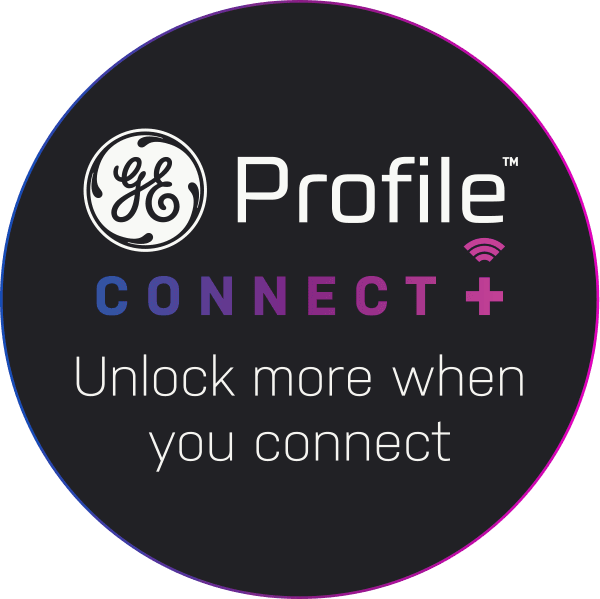 Unlock More with GE Profile Connect +
GE Profile Connect + ensures your smart appliance is always up to date. Simply connect your
appliance to your home WiFi through our free SmartHQ app to manage your smart appliance,
receive alerts, and download the latest GE Profile Connect + software updates as soon as they
are available.