MAKE-AHEAD HERBED SHALLOT MUSHROOM GRAVY
Make-Ahead Herbed Shallot Mushroom Gravy

This Make-Ahead Shallot Mushroom Gravy recipe is both incredibly easy and incredibly delicious. Making the mushroom and shallot mixture ahead of time is the only real prep, and there's hardly any hands-on work. Precision cooking roasts the mushrooms and shallots perfectly, with the Madeira wine stirred in at the end for even more flavor. Cool and toss with flour, then refrigerate until almost ready to serve. Just reheat with broth and pan drippings for a thick, rich gravy in about 5 minutes.


10 ounces sliced cremini mushrooms or blend of cremini and wild mushrooms (3 to 4 cups)
5 shallots, thinly sliced (about 1 cup)
2 cloves garlic, minced
1 teaspoon chopped fresh thyme leaves
½ teaspoon dried poultry seasoning
4 tablespoons butter, melted
½ cup Madeira wine
⅓ cup all-purpose flour
2 cups chicken broth
1 cup reserved pan drippings from roasted turkey
Roast the vegetables (up to 3 days ahead).
Place the mushrooms, shallots and garlic on a rimmed baking sheet. Sprinkle with the thyme and poultry seasoning. Drizzle with the butter and toss to coat. Set the oven to Precision Cooking > Roasted Vegetable > Cauliflower* at 425°F. Place the baking sheet in the oven (the Cauliflower setting will roast the mushroom mixture for about 25 to 30 minutes).
During the last 8 minutes of roasting, remove the baking sheet from the oven. Stir the wine into the mushroom mixture and return to the oven to finish roasting.
Transfer the mushroom mixture to a bowl. Let cool. Add the flour and toss to coat. Cover and refrigerate for up to 3 days.
Prepare the gravy. After the turkey is done, reserve 1 cup pan drippings (or substitute 1 cup additional broth). Heat the mushroom mixture, broth and drippings in a 3-quart saucepan over high heat to a boil. Cook and stir until the mixture is thickened. Season to taste with salt and pepper.
*If not using Precision Cooking, roast the vegetables at 425°F. for 20-25 minutes or until the vegetables are tender.
Chef's Notes: The mushroom mixture can be made up to 1 month ahead. Allow to cool and freeze in an airtight container. Thaw in the refrigerator before finishing with the broth and drippings.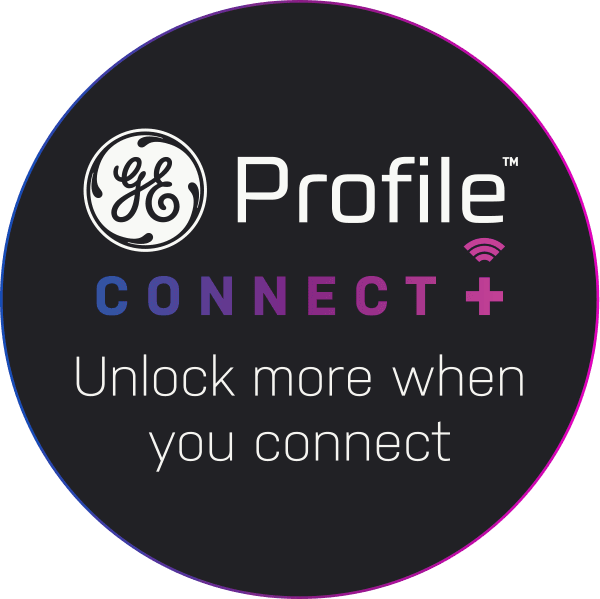 Unlock More with GE Profile Connect +
GE Profile Connect + ensures your smart appliance is always up to date. Simply connect your
appliance to your home WiFi through our free SmartHQ app to manage your smart appliance,
receive alerts, and download the latest GE Profile Connect + software updates as soon as they
are available.