ROASTED CRANBERRIES WITH CHARRED ORANGE & GINGER
Roasted Cranberries with Charred Orange & Ginger

The secret to easy whole-berry cranberry sauce is to make it in one pan in the oven. The combination of flavors in this sauce is amazing—tart cranberries, smoky charred orange and spicy candied ginger and cinnamon. Precision cooking roasts the oranges until they're charred and caramelized. Then, stir in the cranberries, sugar and spices and finish on the convection bake setting. Let the oven take out the guesswork and it will come out great, every time.


2 large oranges, unpeeled, cut into ¼-inch thick slices, then cut each slice into 8 pieces (about 3 cups)
16 ounces fresh or thawed frozen cranberries
1 cup sugar
½ teaspoon ground cinnamon
1/8 teaspoon ground cloves (optional)
1 teaspoon finely chopped candied ginger
1 cup water
Lightly grease a 13x9x2-inch metal baking pan. Arrange the oranges in a single layer in the pan. Set oven to Precision Cooking > Roasted Vegetable > Cauliflower at 425°F. Place the pan in the oven (the Cauliflower setting will roast the oranges for about 25 to 30 minutes, until they start to char and blacken).
Add the cranberries, sugar, cinnamon, cloves (if desired) and ginger to the charred oranges in the pan and stir to combine.
Return the pan to the oven. Set the oven to Convection Bake at 425°F. for 10 to 15 minutes. Bake until the cranberries soften and burst.
Remove the pan from the oven and stir in the water. Mash the cranberry mixture until desired consistency (the mixture will thicken as it cools). Cover and refrigerate for up to 3 days. Sprinkle with additional chopped candied ginger before serving, if desired.
*If not using Precision Cooking, roast the oranges at 425°F. for 25 minutes or until the oranges are charred.
Chef's Notes: Reserve a few pieces of charred orange for garnish if desired.
This recipe was created specifically for our GE Profile Ranges and Ovens with Precision Cooking. Method and results may differ on other ovens.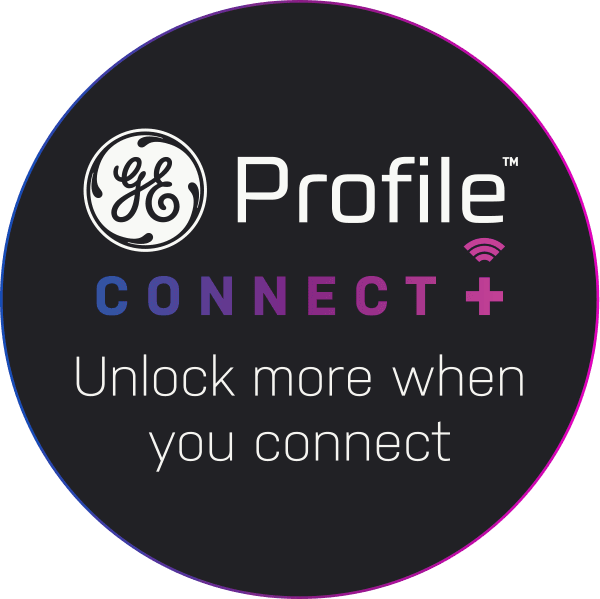 Unlock More with GE Profile Connect +
GE Profile Connect + ensures your smart appliance is always up to date. Simply connect your
appliance to your home WiFi through our free SmartHQ app to manage your smart appliance,
receive alerts, and download the latest GE Profile Connect + software updates as soon as they
are available.