ZA'ATAR BAGEL CHIPS WITH YOGURT DIP
Za'atar Bagel Chips with Yogurt Dip

This Za'atar Bagel Chips with Yogurt Dip recipe shows you how to make your own bagel chips, and it's so simple, you will want to make lots! Za'atar is a Middle Eastern spice mixture that's herby, toasty, and tangy and we love it on these bagel chips. Don't have za'atar? Try your favorite seasoning blend instead! The possibilities are endless!


⅓ cup olive oil
2 teaspoons za'atar seasoning
7 mini plain bagels, cut into 1/8-inch thick slices (about 28 slices)
Fine sea salt
½ cup plain yogurt
1 teaspoon lemon juice
2 tablespoons chopped fresh cilantro
½ teaspoon grated garlic
Stir the oil and za'atar in a bowl. Arrange the bagel slices on a wire baking rack set inside a metal sheet pan. Brush the tops of the bagel slices with the oil mixture. Season with the sea salt. Flip and coat the second side.
Place the baking rack in the oven. If your oven came with a door spacer, position it on the oven as shown below to keep the door slightly open. It is okay if you don't have a spacer, but the cook time might take a little longer. Set the the oven mode to Dehydrate at 155°F. for 2 hours.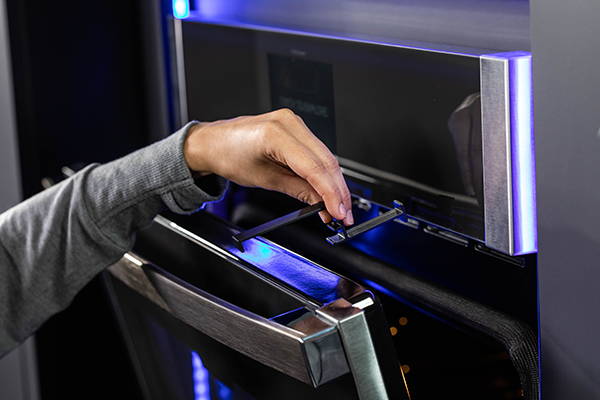 While the bagel chips are in the oven, stir the yogurt, lemon juice, cilantro, and garlic in a small bowl. Season to taste with salt and pepper. Cover and refrigerate until ready to serve. Serve with the bagel chips for dipping.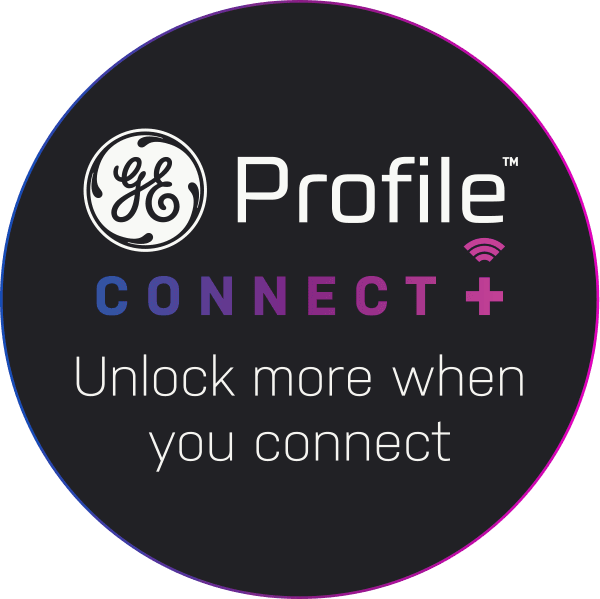 Unlock More with GE Profile Connect +
GE Profile Connect + ensures your smart appliance is always up to date. Simply connect your
appliance to your home WiFi through our free SmartHQ app to manage your smart appliance,
receive alerts, and download the latest GE Profile Connect + software updates as soon as they
are available.