CONNECT YOUR GE PROFILE™ SMART WASHER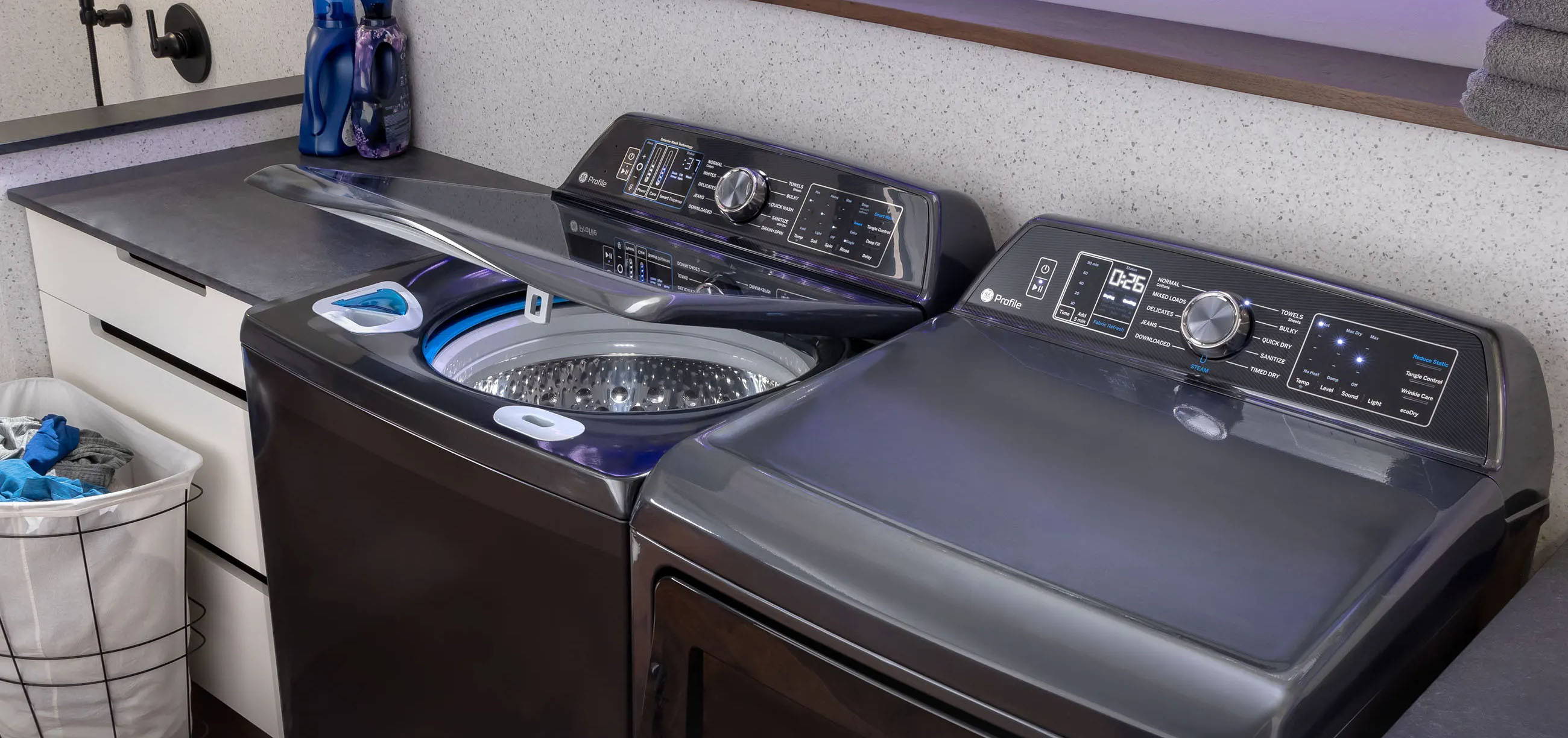 SET UP VOICE CONTROL
Make Laundry Day Easier
Save time and simplify laundry day by setting up your top load washer for voice control. It's the only washer with Alexa* built in, so you can use your voice to adjust settings or tell your washer to optimize stain removal. Then you can check the weather or dance to your favorite music while you fold your clothes.
*Amazon, Alexa, and all related logos are trademarks of Amazon.com, Inc. or its affiliates.
Download the SmartHQ™ app and sign in or create a new account.
Once your washer is found, you will see a popup asking you to pair it with the app. Do that.
Then, you will need to choose your home WiFi network from the list. Select it, enter the password, and click "Connect."
The connection will begin—the WiFi LED on the washer will no longer flash, it will remain lit and your SmartHQ app will alert you that it's Connected.
---
Next: Setup Alexa Built In
On the SmartHQ app, you'll see your washer listed with a note "Set Up Alexa Built In."

Choose your washer.

On the next screen select "Set Up Alexa Built In."

NOTE: You may get a popup saying that it needs to be updated. If you do, press "Yes."

Then, go to the upper left corner of the screen and drop down the menu. Select "Product Info" and then "Software Update." If the software update is available, apply the update. It could take several minutes to update, so you may need to come back to the setup after it finishes.

If you didn't need to update (or after your update finishes), make sure your mobile device and the washer are BOTH on the same WiFi network. Then, press "Start."
Click "Copy Code" and then go to the Amazon.com website.
On the Amazon screen, you'll need to create an Amazon.com login or log into Amazon if you already have an account. Paste the copied code into the "Register Your Device" field and press "Continue." You should see "Success! Your registration is now complete."
Close the Amazon.com page and return to the SmartHQ app. You'll be taken to the "Setup Alexa" screen where the app will attempt to connect to the washer.
You should see a popup telling you that you've successfully signed in, and you need to set up your SmartHQ Skills. Click "Continue."

NOTE: If it says it's unable to register, you'll be taken back to the main Washer screen to try the above steps again.

On the next screen, choose "Alexa Skill" from the list.
If you have the Alexa app on your phone, click "Allow" to link it to the SmartHQ app. If not, you'll go to App Store or Google Play to download the Alexa app.
Once you link the Alexa app and our SmartHQ app, you'll see a screen with examples of things you can say to Alexa. The three main skills you can use with your washer include telling Alexa, "Alexa tell SmartHQ" to "Wash" a specific type of fabric, "Remove" a type of stain, or "Dry" a specific type of fabric. Of course, you can also play music, ask about the weather, or other Alexa skills.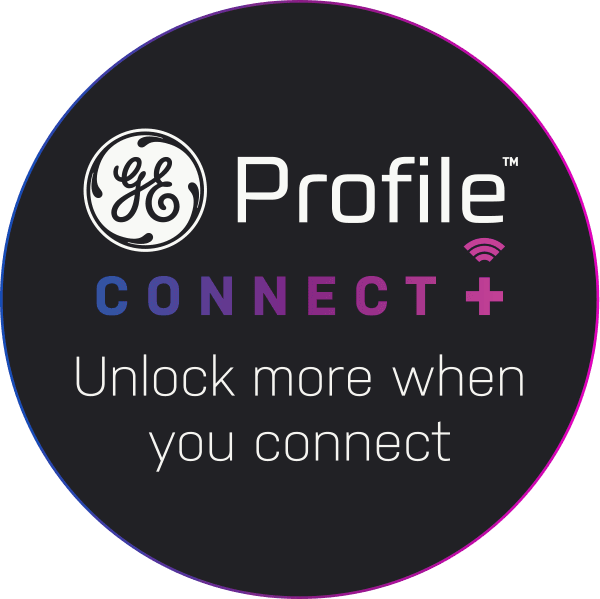 Unlock More with GE Profile Connect +
GE Profile Connect + ensures your smart appliance is always up to date. Simply connect your
appliance to your home WiFi through our free SmartHQ app to manage your smart appliance,
receive alerts, and download the latest GE Profile Connect + software updates as soon as they
are available.