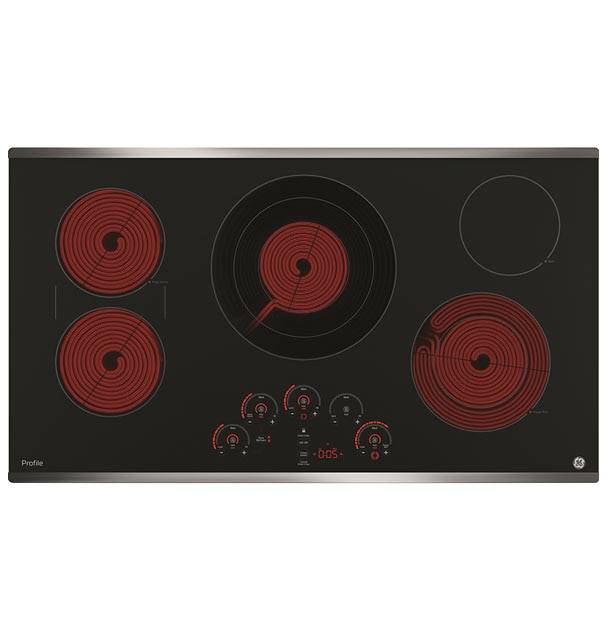 VERSATILITY IN FEATURES AND STYLE

Whether you are cooking meals for your family or entertaining friends, you need a cooktop that provides the options that are important to you. Enjoy the maximum in cooking performance and versatility with GE's electric cooktops.
These controls are intuitive, and can be set with just a swipe or tap. They simulate the experience of a knob, but with a sleek, modern look, they're easier to clean.
Coordinate and manage an entire meal with timers for each element.
Easy to clean and operate. Enjoy more accurate heat control compared to knobs.
Specifically designed for high-heat cooking like boiling and sautéing.
Owners can use one control to maintain the temperature of two elements at the same time, so griddles and other large cookware heat evenly.
APPEARANCE & INSTALLATION OPTIONS

These striking, easy-to-use knobs are backlit with a modern "pop" of light to enhance the appearance of the cooktop.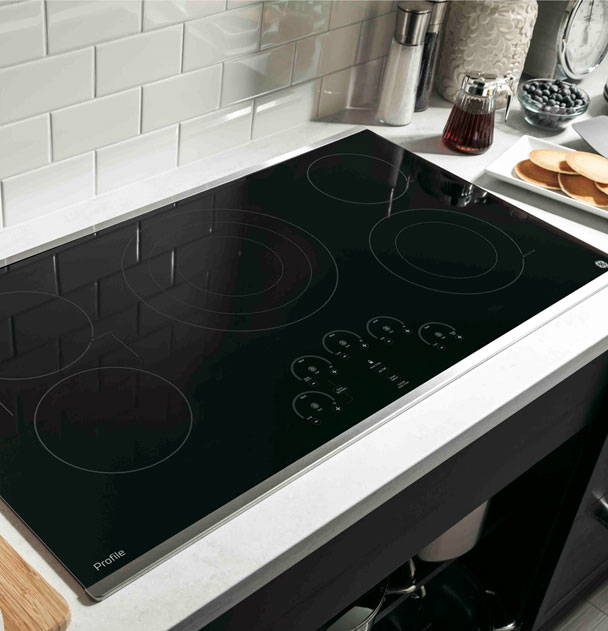 In addition to a sleek, modern appearance, our smoothtop cooktops are built to last with impact- and scratch-resistant material. Plus, its' smooth cooking surface makes it easy to clean and maintain.