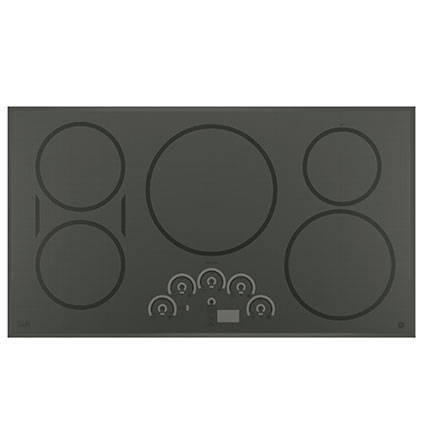 Fast and Efficient Cooking

Find all the features you like of cooking with gas and electric in an induction cooktop. Induction technology combines the responsiveness of a gas cooktop with the advantage of a cooler cooking surface.
BENEFITS OF INDUCTION COOKING

Induction cooktops have the ability to boil water faster than gas or electric cooktops and allow for fast, even heating with precise control at all temperature ranges.
Induction cooking only heats the area that comes into contact with cookware. This means that the induction cooktop surface not covered by cookware remains cool to the touch.
Replace traditional knob controls with digital buttons that are precise, clean, and easy to use. Plus, spills and splatters don't get burned on as easily since the unused portion of the cooktop remains relatively cool because it is unheated.
Easy to clean and operate. Enjoy more accurate heat control compared to knobs.
11" 3,700-Watt Induction Element

Rapidly boil water with our most powerful induction element. Utilizes an electromagnetic field to heat food and boil water faster than gas or electric cooktops.
Owners can use one control to maintain the temperature of two elements at the same time, so griddles and other large cookware heat evenly.
Stainless Steel Clad Aluminum Griddle

Achieve even results with this lightweight griddle, tailored to fit SyncBurners.
APPEARANCE & INSTALLATION OPTIONS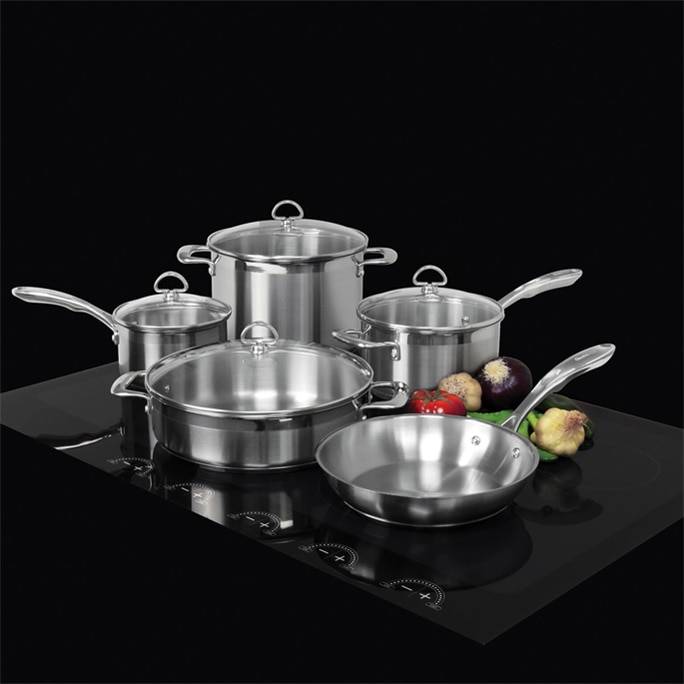 Chantal® Induction 21 Steel Cookware Set (9 pc.)

WB02X30447
$350.00
Made from strong Japanese steel

Oven safe (glass lid oven safe to 375°F)

Dishwasher safe

Limited lifetime warranty