KITCHEN HUB™
Connect the Heart of
Your Home
Introducing Kitchen Hub. The first-of-its-kind 27-inch integrated smart-touch screen and ventilation combo that fits easily above your range at the center of your home.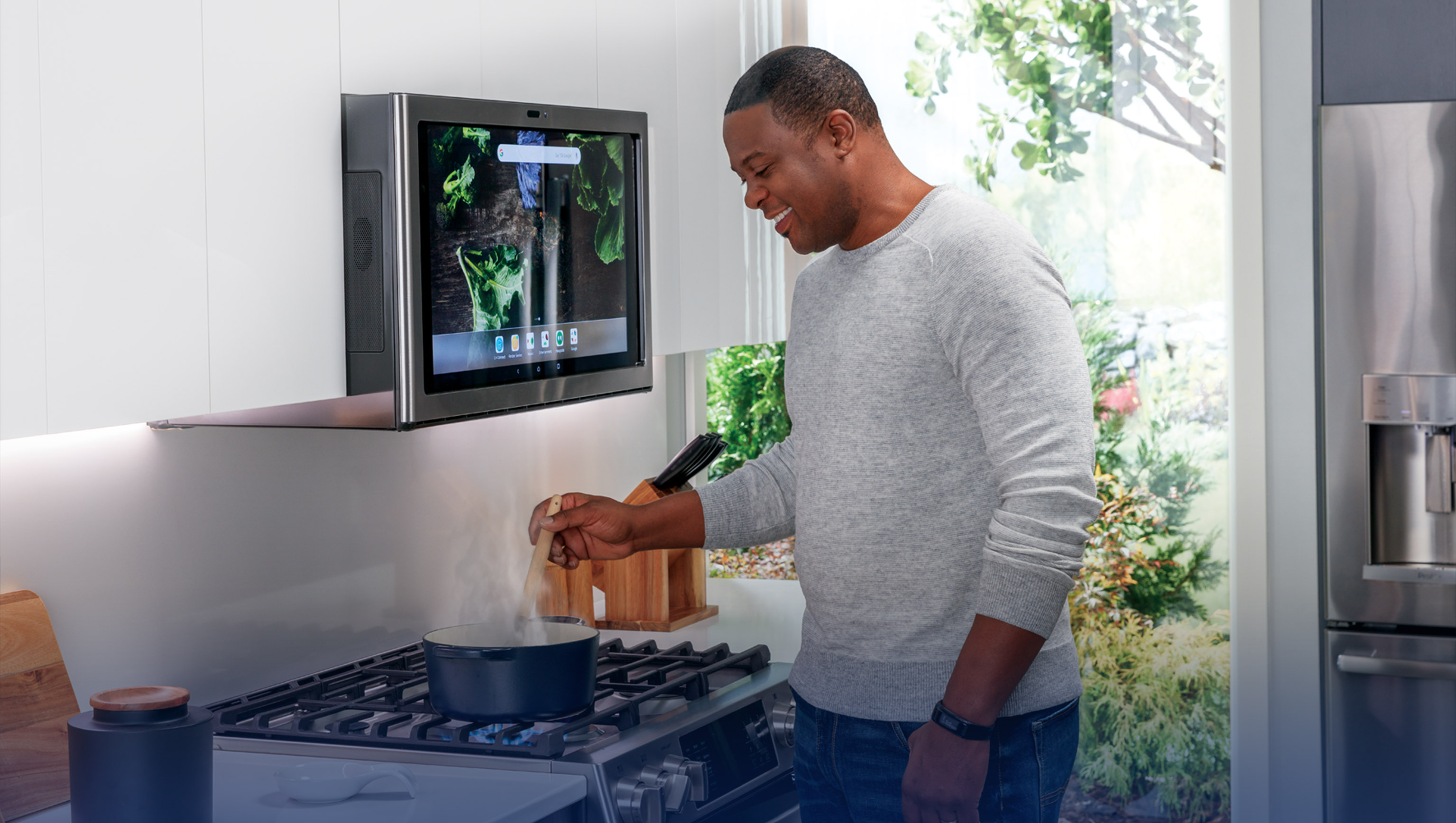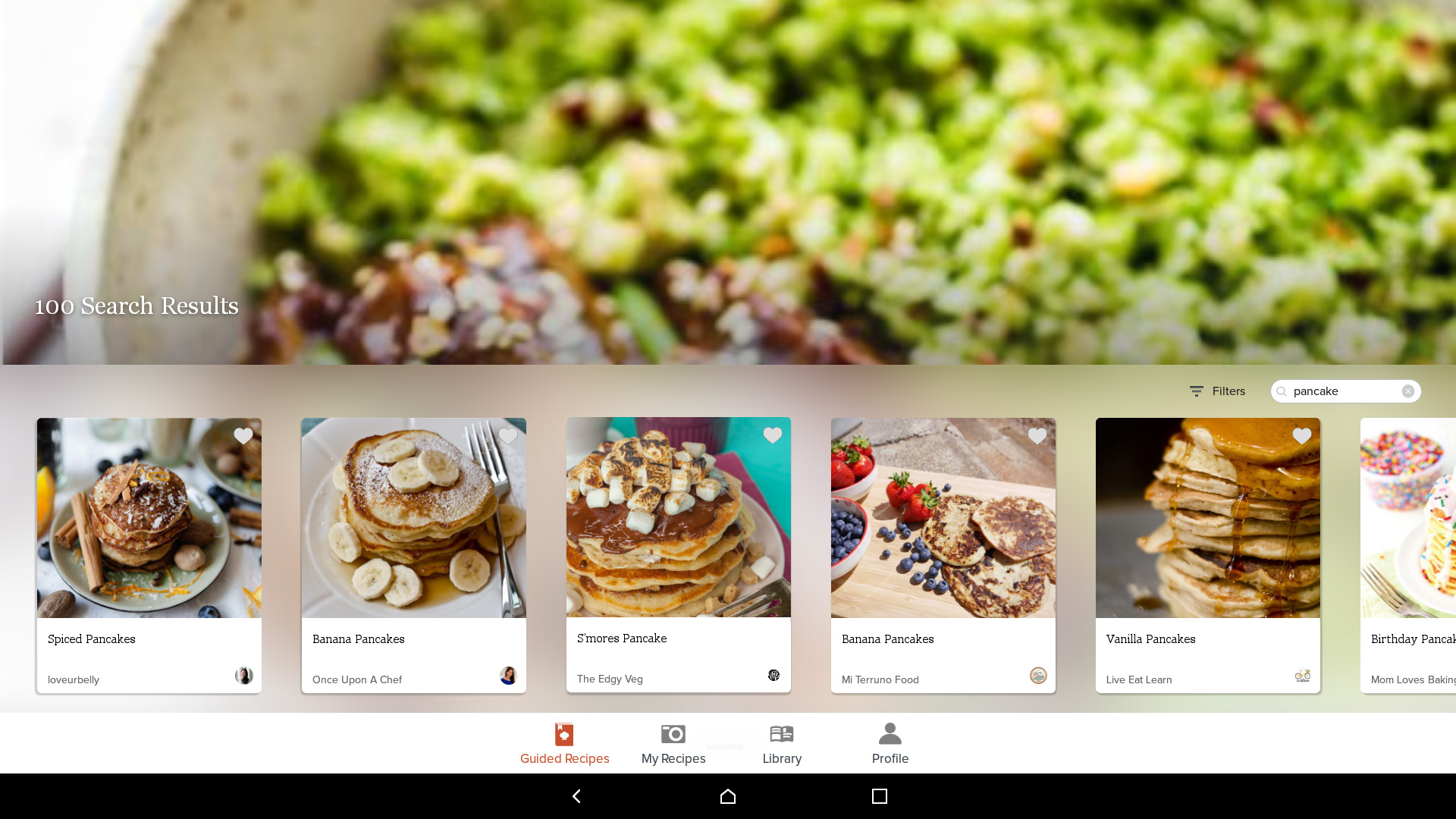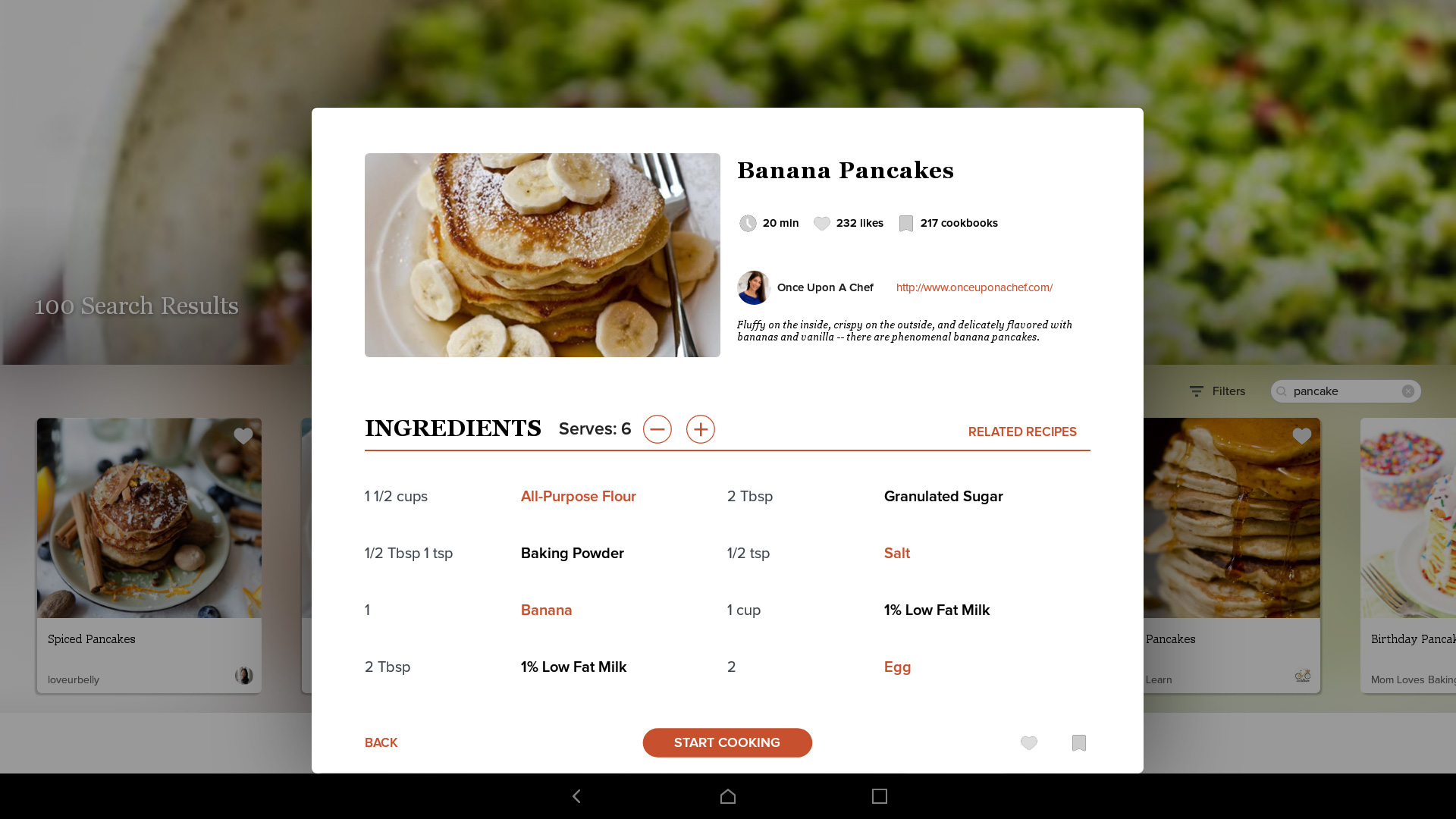 GUIDED COOKING
Create a cooking experience
Access over 5,000 recipes with step-by-step instructions in our Flavorly™ app powered by SideChef™. Learn new techniques, store favorite family recipes and control your oven with your voice. As you cook, the high-powered, 4-speed, adjustable 600 CFM ventilation system removes smoke and odors, while our patent-pending air curtain around the screen and cameras protect it from heat, steam and grease. It complies with UL standards for vents above ranges and cooktops.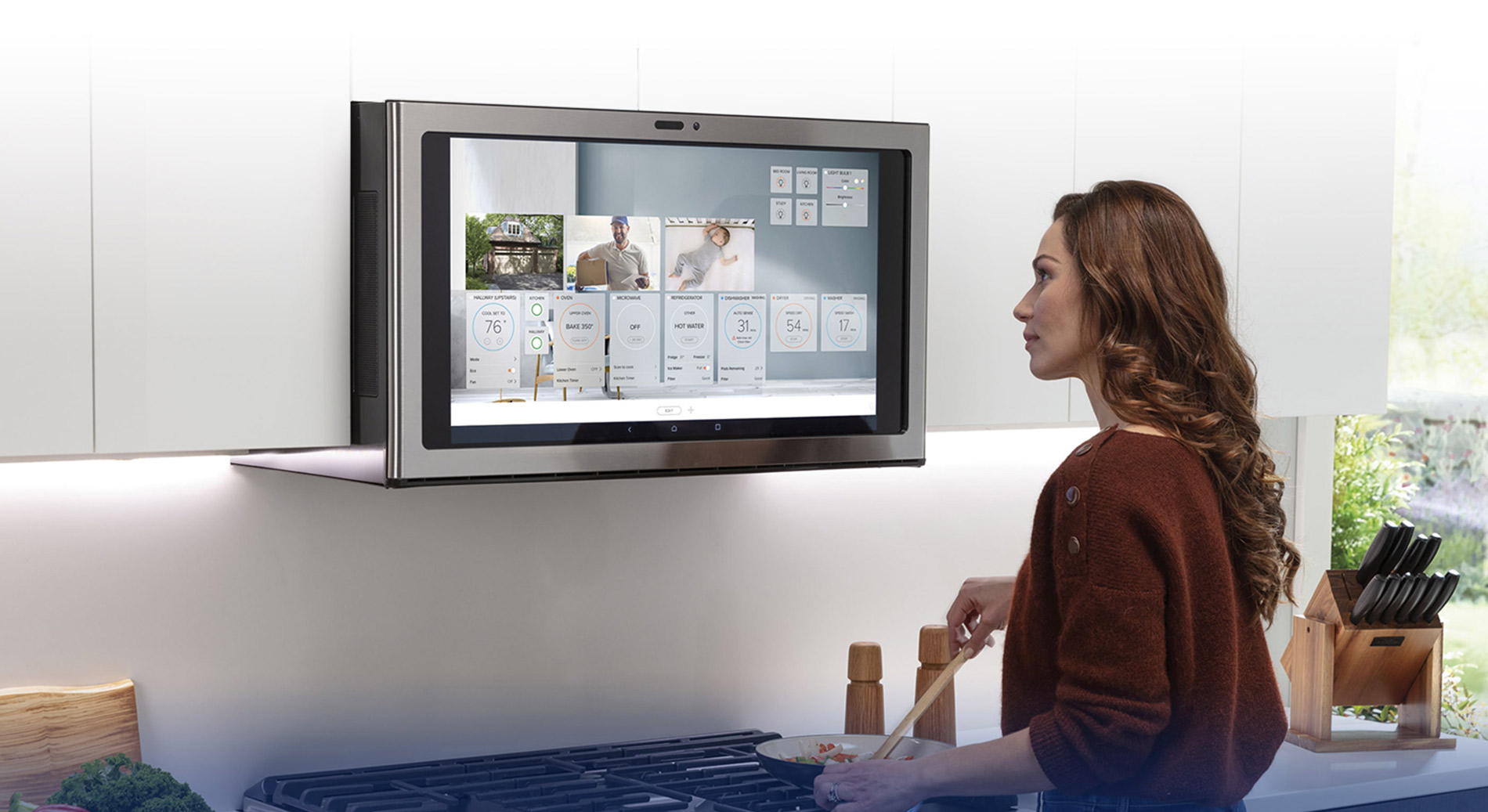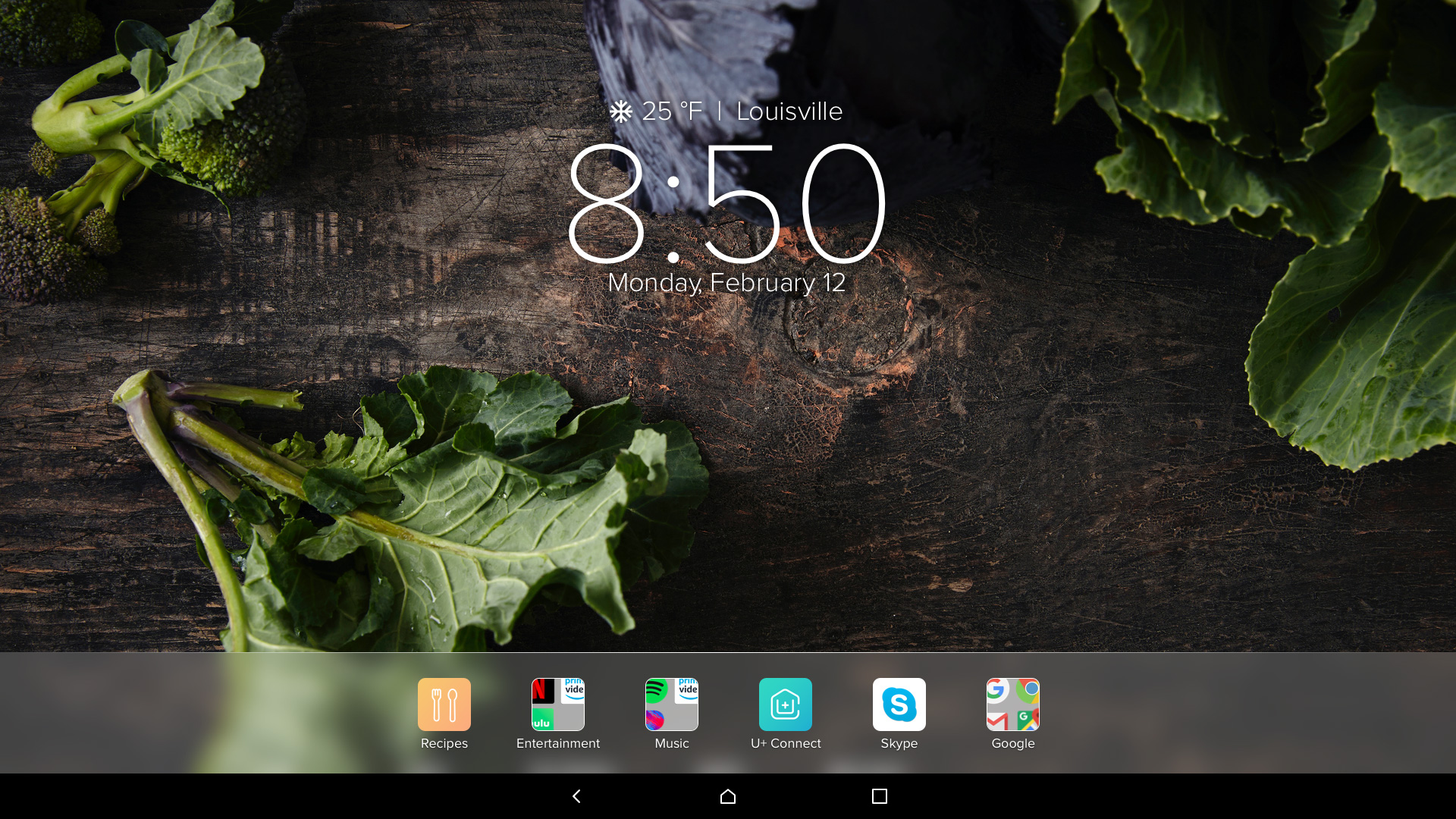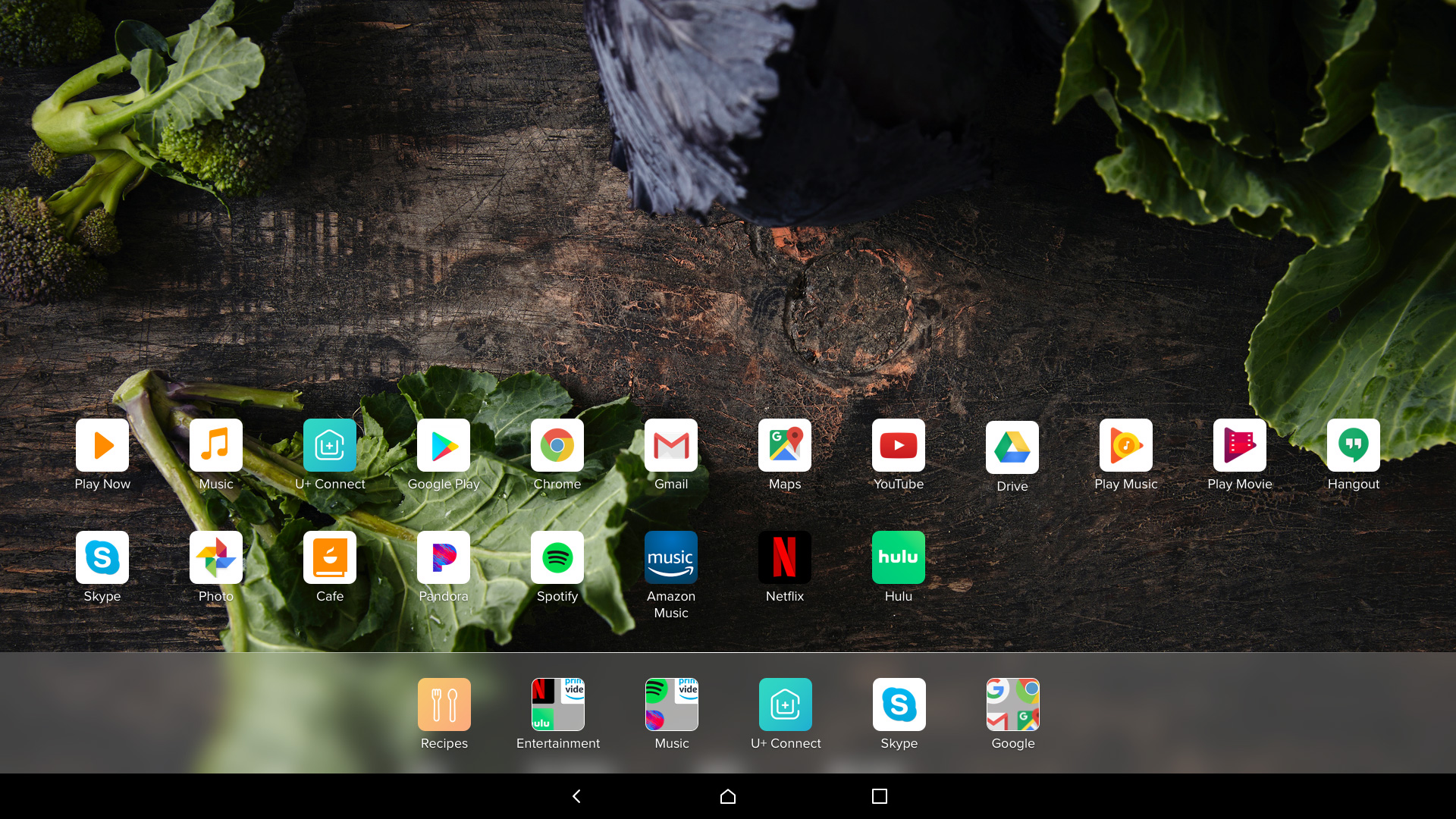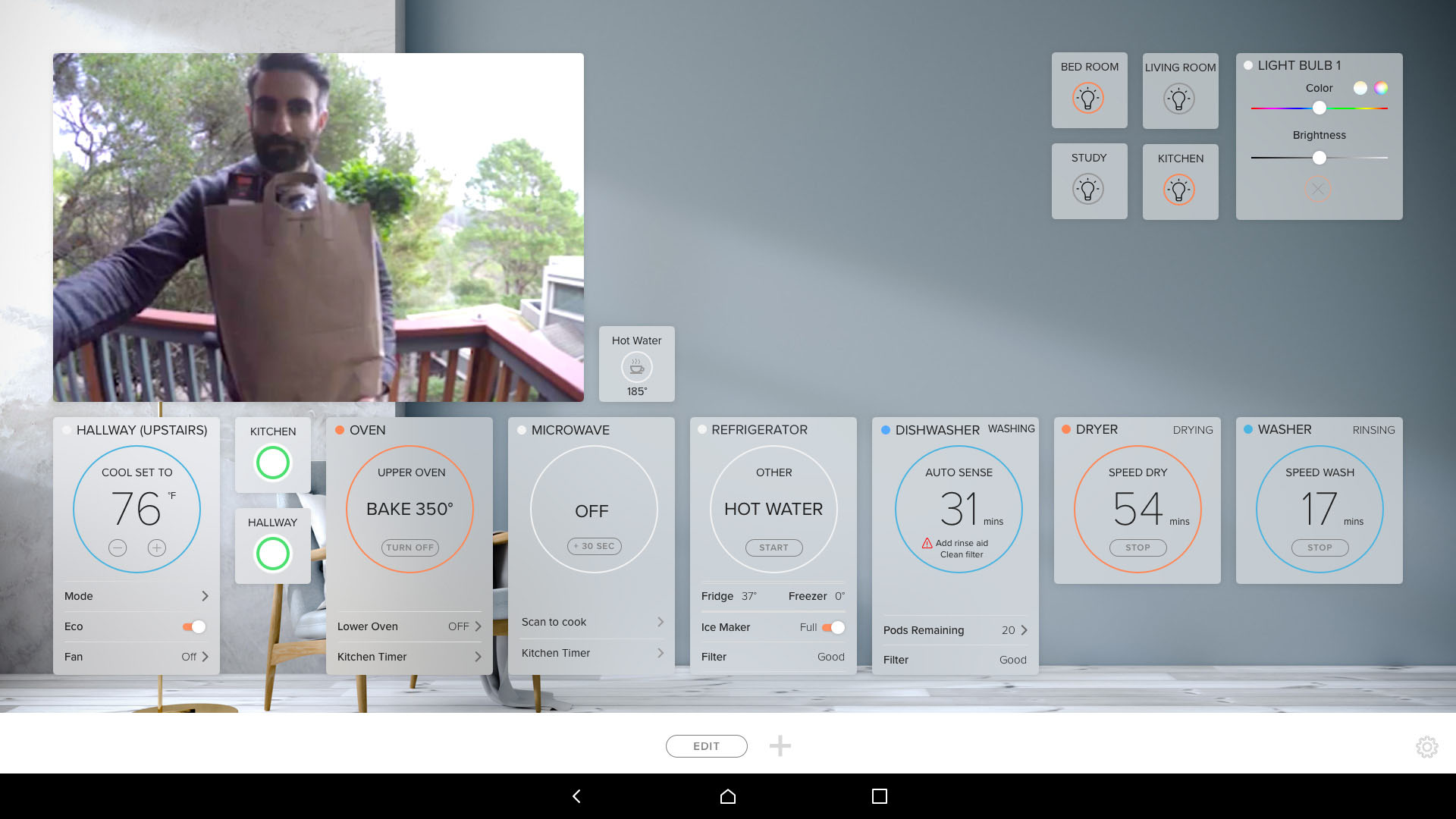 SMARTHOME CONTROL
Manage Your Home. Your Appliances. Your Life.
The Kitchen Hub lets you manage your smart home from the busiest room in your house, thanks to U+Connect. Brew your coffee, adjust your lighting and check your calendar from one system.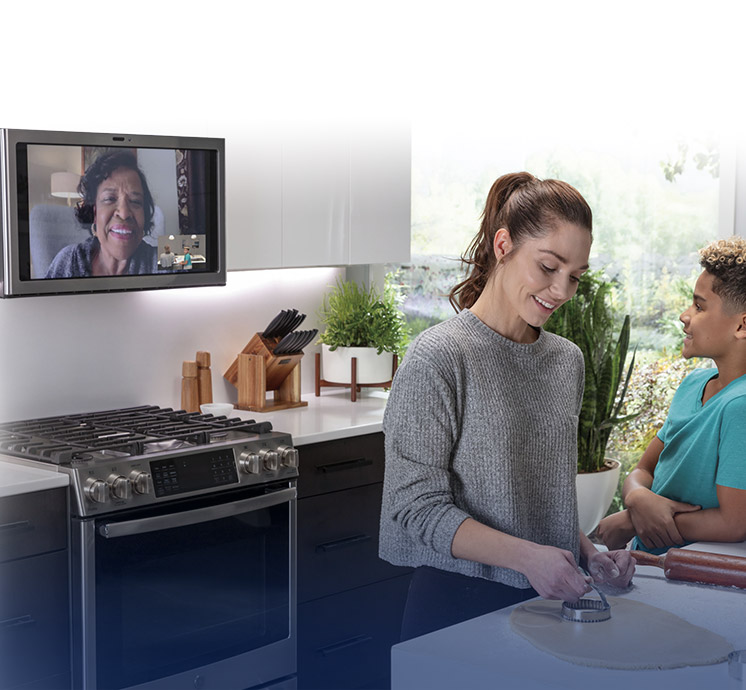 TWO CAMERAS
Video Chat and Share the Moment
Two built-in cameras let you video chat with loved ones and take pictures of culinary creations to post on social media. The forward-facing camera gives you face-to-face time to chat, while the camera located above the cooking surface shows off your range or cooktop, so grandma can double check your work.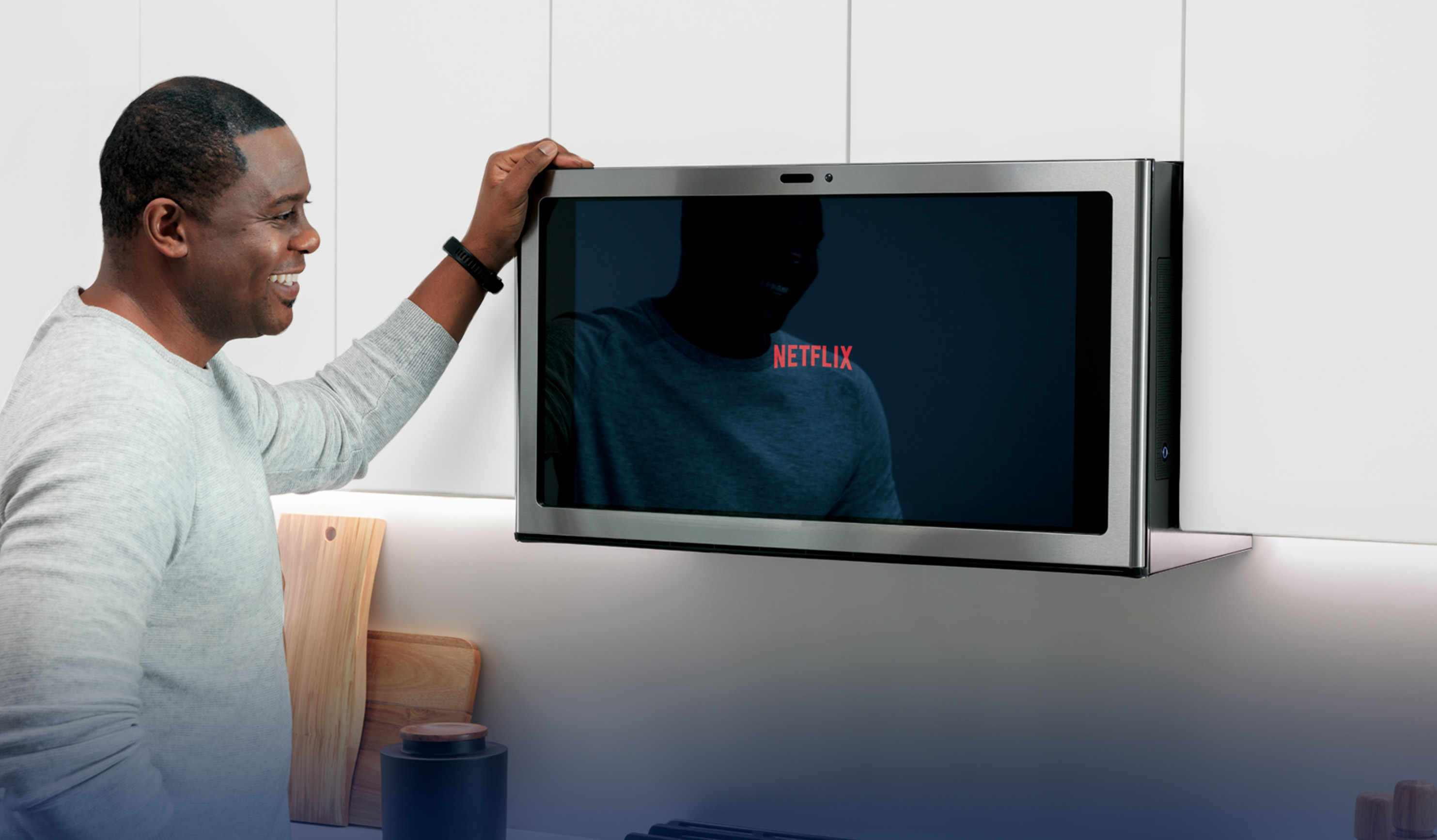 STREAM VIDEO
Use your Favorite Entertainment Apps
Access everything you need to cha cha with your cheesecake. Liven up kitchen chores with your Spotify playlist or watch Netflix and Hulu while you fix the snacks.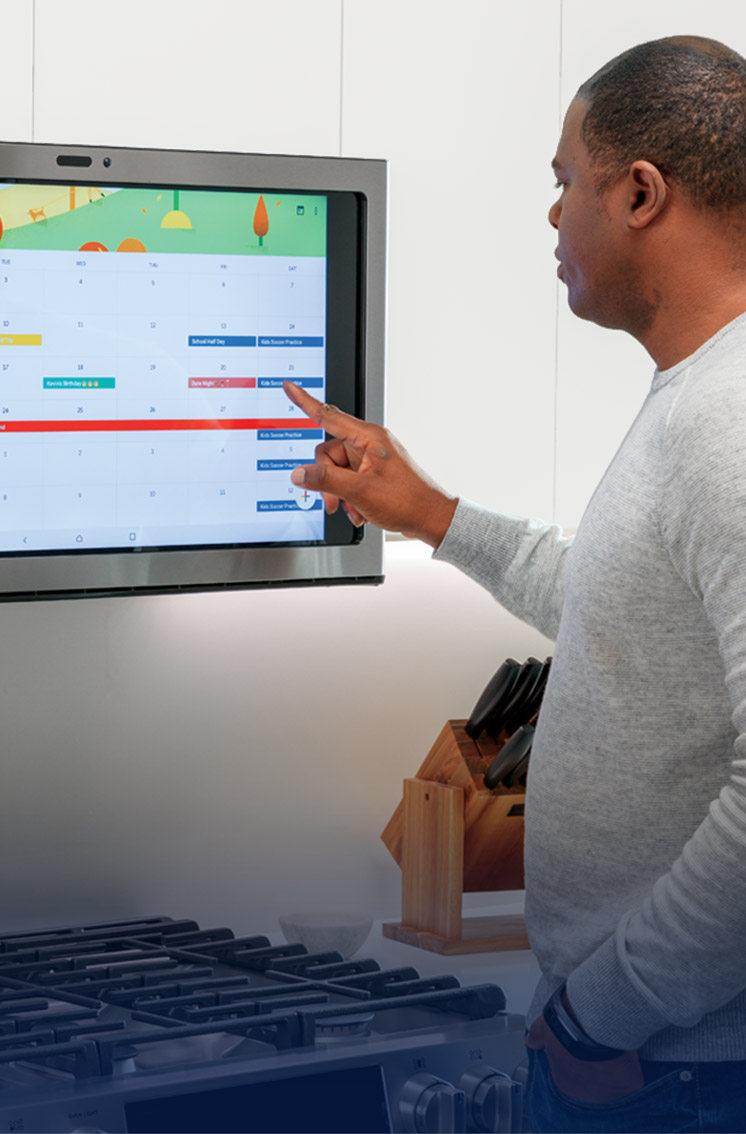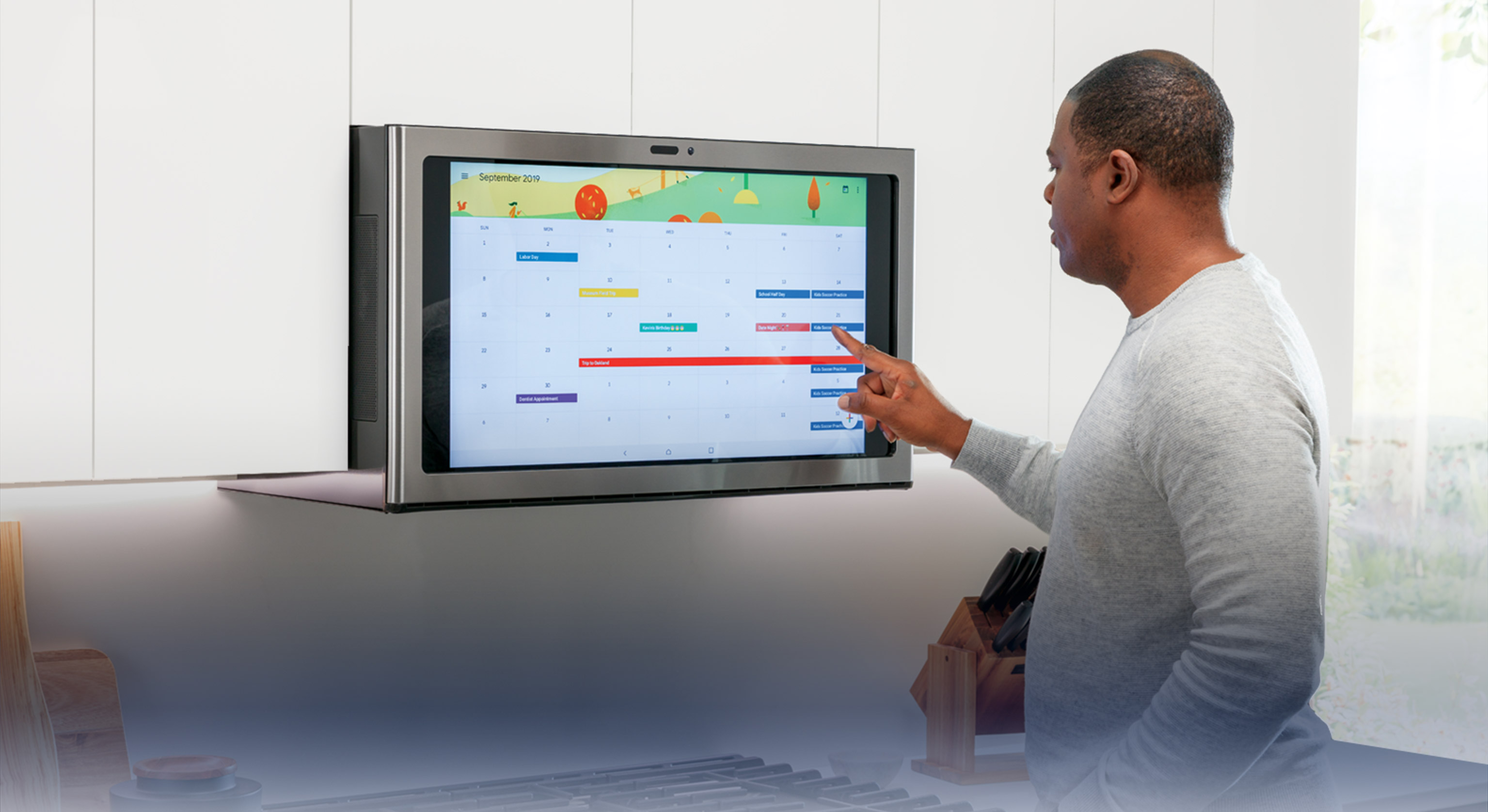 VOICE CONTROL
Google Assistant Built-In
Use your voice to preheat your oven, extend tumbling time on your dryer, check your calendar, respond to texts and more.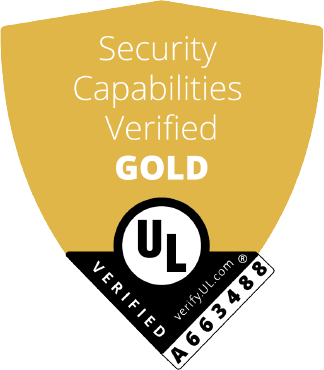 UL IoT SECURITY RATING
Security Capabilities Verified Gold
UL has verified that GE Appliances designs its smart appliances using best practices for IoT security and that each appliance supplies the proper features to protect your data as required by U.S. IoT security regulations.
Learn More
Our Growing List
of Integrations
Our Growing List of Integrations
GE APPLIANCES THAT WORK WITH KITCHEN HUB