Appliance Features You May
Not Use (But Really Should)
Appliance Features You May Not Use (But Really Should)
Do you know what all the buttons do on your GE Appliances? Maybe you do, but do you actually use them? We're spotlighting a few features on popular appliances that may not be used as often or that you may not realize are truly handy.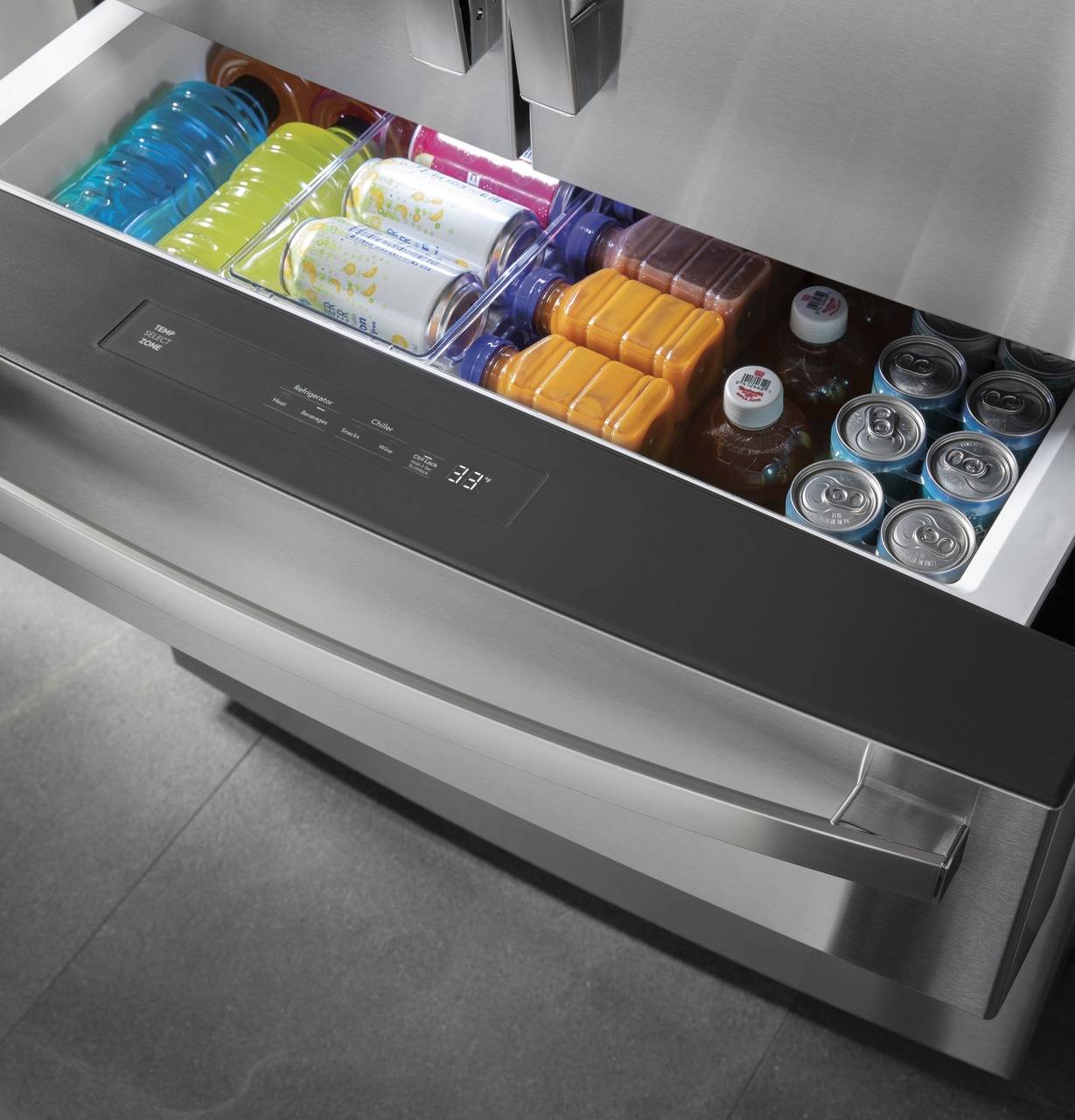 Refrigerators with Adjustable Temp Drawer
Having that adjustable temperature drawer on our 4-door, French-door refrigerator is quite convenient—but do you use it as intended? When you remove the bin caddy, space opens for large platters and trays. And you can set the temperatures to perfectly store drinks, snacks, a charcuterie board, or wide relish tray.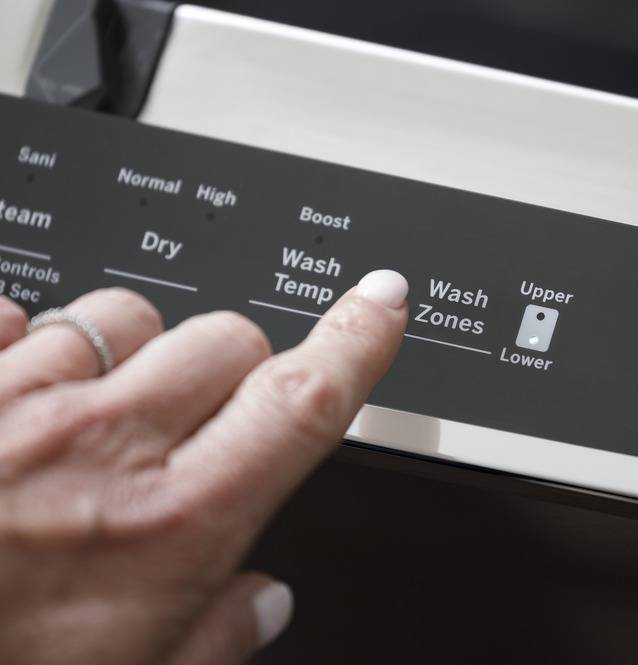 Many of our built-in dishwashers (such as our Fingerprint-Resistant Top Control with Stainless Interior) feature Wash Zones—you can choose to wash only the upper rack or the lower rack. When you don't have a full load, but need to power through some dirty dishes, choose your wash zone rack and then run your cycles. It will save you time and conserve energy by focusing on washing only the zone selected.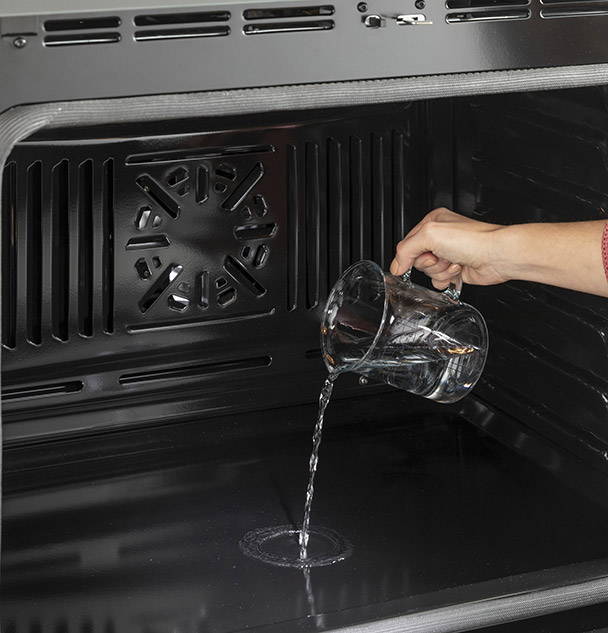 Gone are the days of using smelly oven cleaners—GE Appliances offers more than 50 ranges and a wide selection of wall ovens with steam cleaning. Simply fill the space in the bottom of the oven with a small amount of water and select Steam Clean. This feature uses lower temperatures and less energy to create steam that loosens baked on food spills in your oven to keep it clean with minimal effort.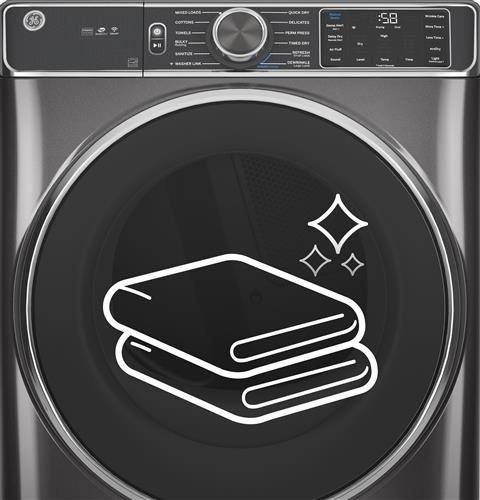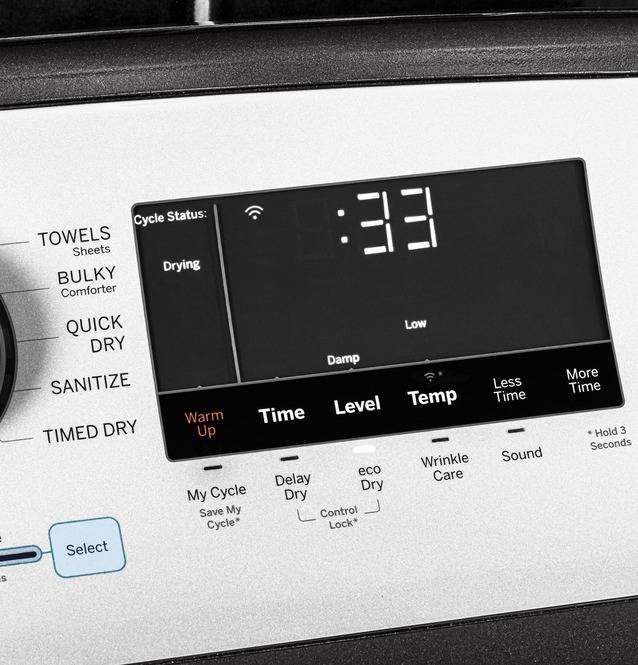 Dryers that Make Ironing Easier
Some fabrics are easier to iron when they are slightly damp—the tiny amount of water content helps the fabric smooth out and look crisp after ironing. To help make the chore of ironing easier, many of our dryers feature the Damp Alert setting. When selected, the dryer will signal so you can remove clothes at the ideal level of dampness for ironing or to allow delicate fabrics to air dry more quickly.