You Can Make It!
Soup
Flavorful, filling, and simple: six recipes to get you started.
Start Slideshow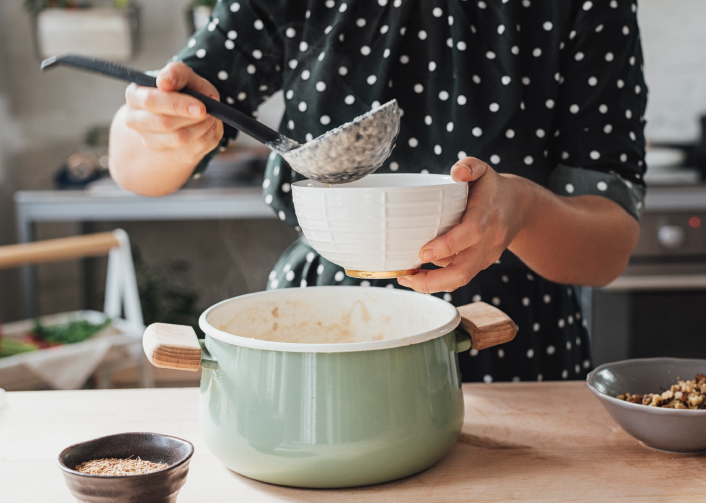 Soup, The Multitasker
Homemade soup is delicious, warming, and hearty. Best of all, it doesn't require a lot of ingredients or steps. Once you master a few starter recipes, you can make soup that nourishes your family and delights their taste buds. Here's how.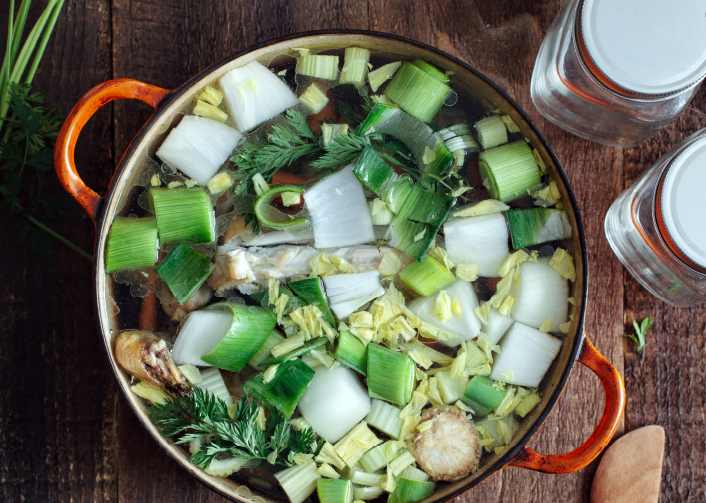 Learn About The Base
Every soup starts with stock (sometimes called broth), and many recipes suggest a homemade version. You can do this simply by boiling ingredients together so that their flavors infuse ordinary water. Or you can go the easy, time-smart route and just purchase the best quality stock you can find at your local grocery store.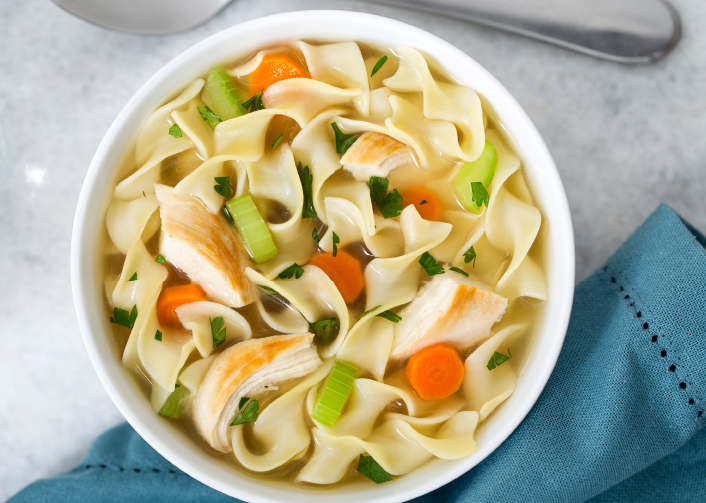 Pick One Recipe To Master
Find a filling recipe that's friendly enough for your family and tasty enough for guests. Even better, learn a recipe with just a few ingredients such as Sensational Chicken Noodle Soup. Not only does it rely on prepackaged broth, you can also use a rotisserie chicken to make the recipe that much easier.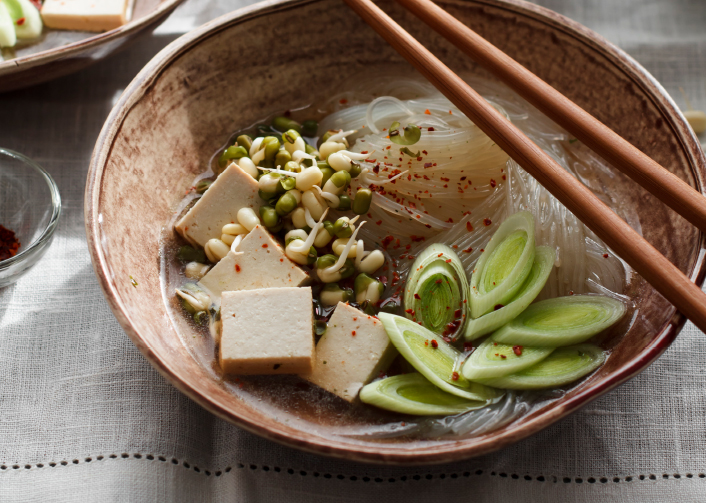 Make A Flavor Variation
Once you learn how to swap out flavors and add-ins, you'll be well on your way to individualizing your soup. Take that chicken noodle soup: Swap out Asian noodles for egg noodles and add aromatic and mildly spicy ginger, green onions, and garlic, and you've got Asian-Inspired Chicken Noodle Soup.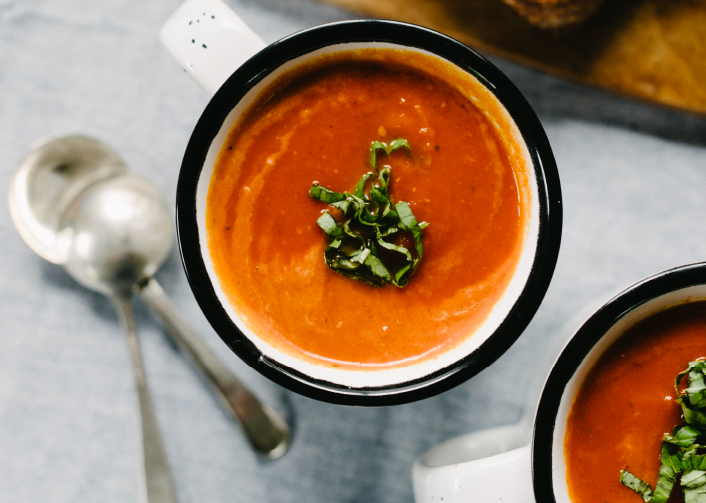 Try A Blended Soup
Creamier soups typically also begin with that same base— broth or stock. Their signature texture comes from the addition of ingredients that are cooked and then mixed together, often with a countertop or immersion blender. Many, such as a Creamy Tomato Soup, are vegetable based and delicious with a crusty loaf of bread and swirl of olive oil as a finish.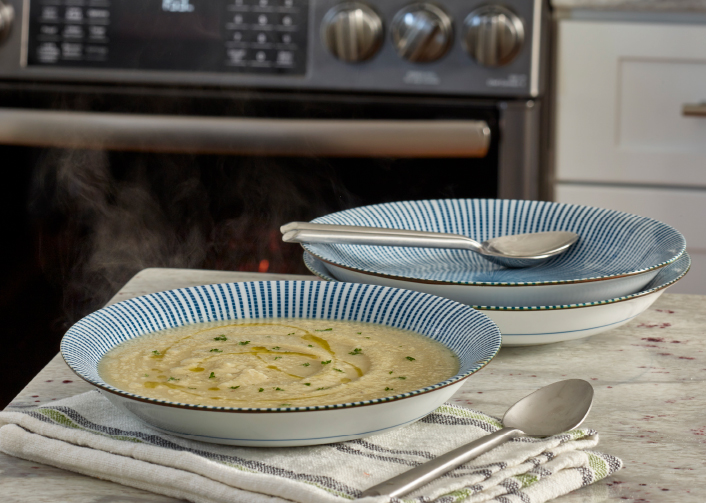 Simmer A Trendy Soup
For a tasty option that relies on the current vegetable craze, try a Cauliflower Leek Soup. This one cooks the leeks down a bit to add complexity to the flavor.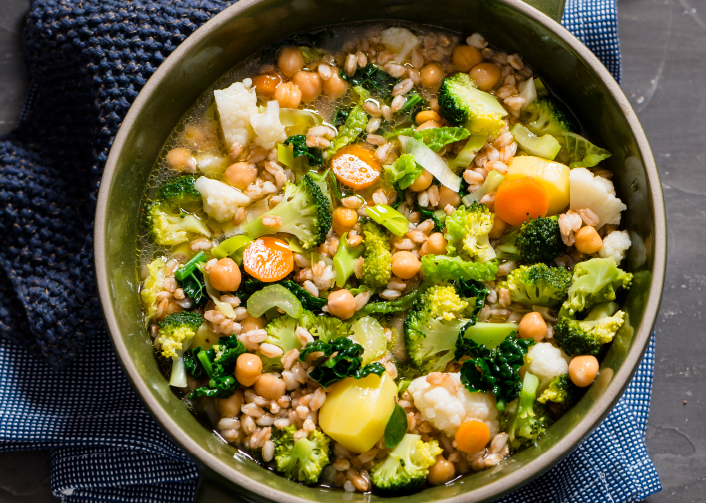 Conquer A Hearty Variety
Part of what makes soups so appealing is individualizing them with flavors and ingredients, including filling grains and beans for protein and fiber. In addition, more cooking time with the various ingredients add complexity to the finished bowls.
Explore Bean-based Options
Many chunky soups disguise another health benefit: They often rely on beans in place of meat for protein. Two good starter recipes: Black Bean Soup, with loads of spices, fiber-filled black beans, and a tomato base, and African Bean Soup, which relies on garbanzo beans in place of black beans and ups the vegetables with yams and carrots.
Time to update your kitchen?
Discover what's new in cooking
More Articles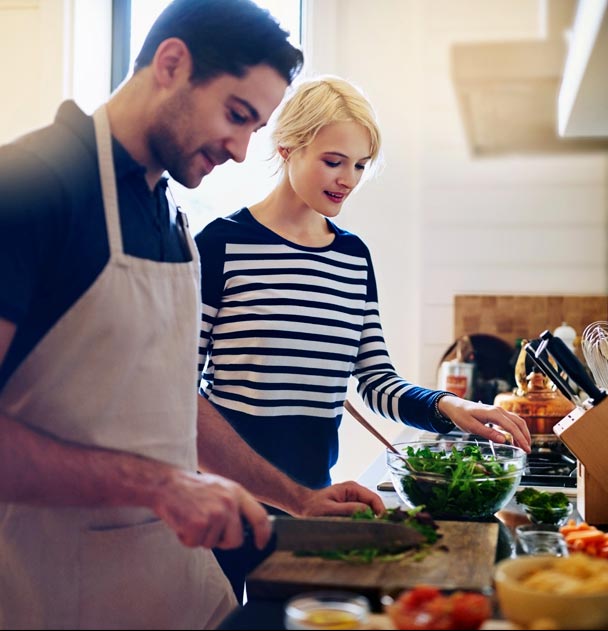 Dinner in Less Than One Hour: 9 Tasty Ideas
Busy summer days mean less time for cooking. Get dinner done and get back outside with 9 fast, flavorful ideas for mealtime in 10, 30, or 60 minutes.
Understanding the Fundamentals of Chocolate
Discover its surprising origins, learn what you need to know to stock your pantry, and find recipes you'll make over and over.