AIR CONDITIONER FEATURES YOU'LL LOVE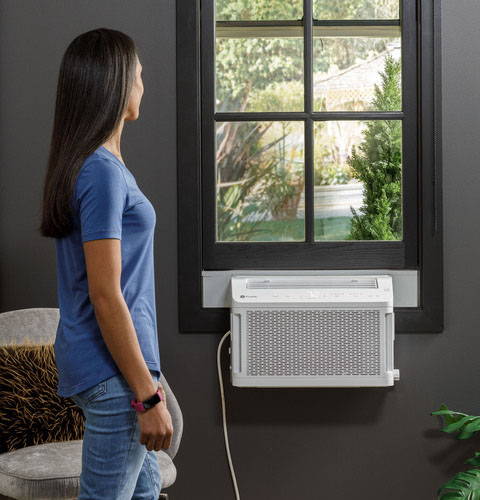 Designed to maintain the view through the window, letting it open freely after you install the unit and allowing more natural light into the room.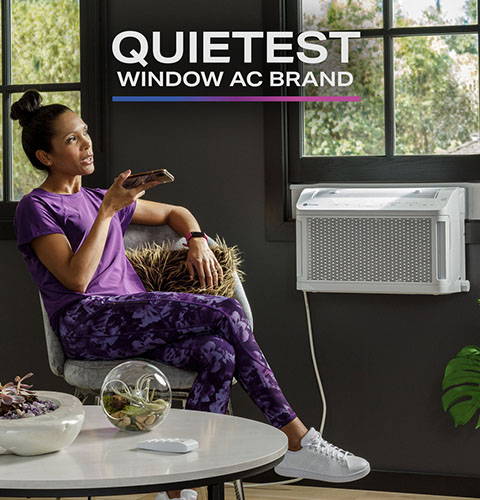 GE Profile is the Quietest Window AC Brand in the US, producing maximum comfort with minimum noise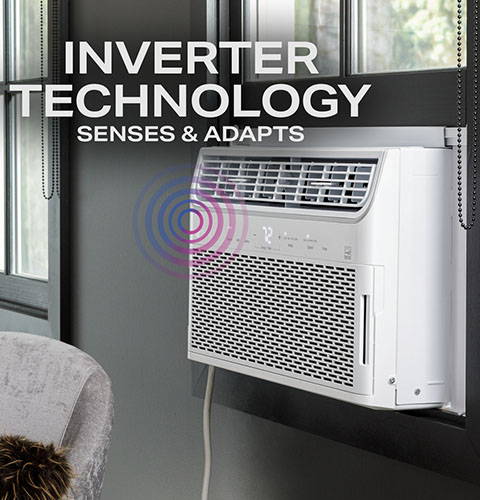 Adaptive air conditioner inverter technology operates at smooth, varying levels, reducing noise and maximizing energy efficiency.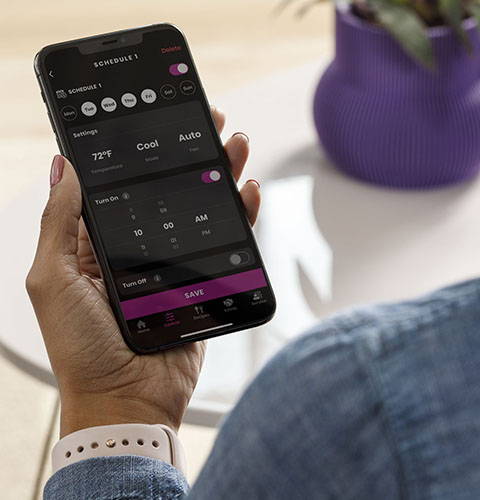 Integration with the SmartHQ app allows you to monitor and schedule your AC from anywhere, check energy usage, or set-up geolocation automation.
---
Looking for air conditioners for your hotel, motel or multi-family property?
GE Zoneline is trusted by thousands of property owners for their reliable performance and profitable properties, today and for years to come.
Window or wall air conditioner? How many BTUs do you need to cool your room? We can help!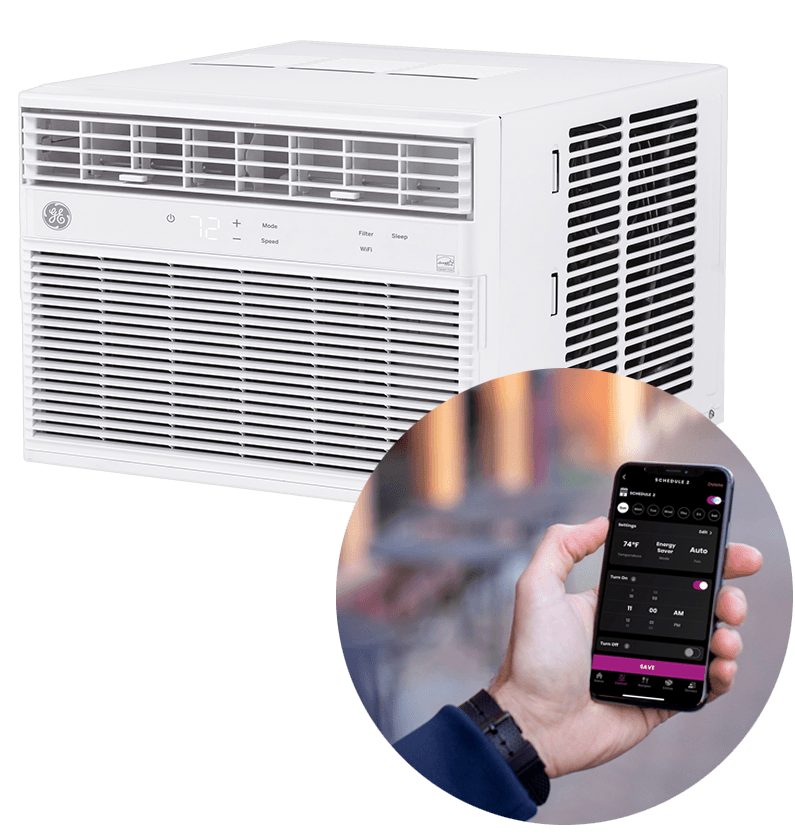 SMART GE ROOM AIR CONDITIONERS
Create your own cooling schedule
Monitor and control your air conditioner
Check your energy usage
Control multiple air conditioners with one app
Get reminders to clean or change your air conditioner's filter
Remote start cycles (on select models)

GE Energy Star® qualified refrigerators offer the benefits of efficiency without sacrificing features, performance, style or convenience.
MORE ABOUT GE ROOM AIR CONDITIONERS

Energy efficient room air conditioners can help reduce energy consumption and utility costs.

See GE room air conditioners that meet the requirements for ADA-compliance.