WALL OVEN FEATURES & VIDEOS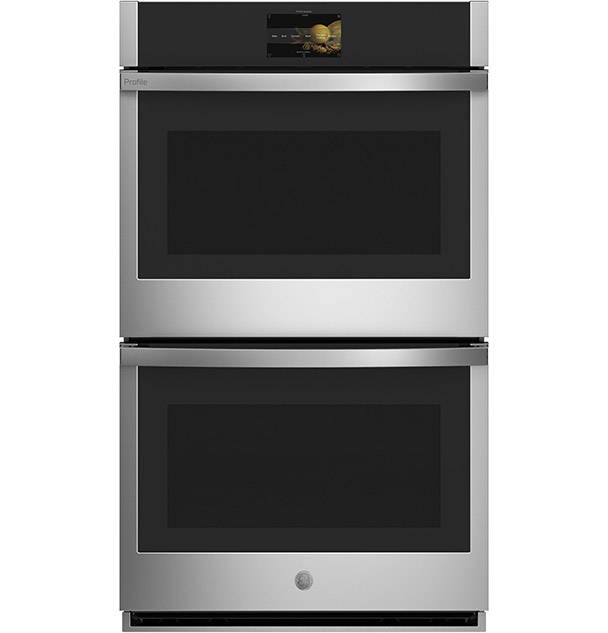 A GE wall oven will look beautiful in your kitchen, as well as serve up the features you need to create and clean up after the perfect meal. Available in single and double oven models, wall mount or under the counter installation.
UPGRADE YOUR COOKING EXPERIENCE

Check status from anywhere without opening the oven door with live streaming video of your food on your smartphone.
Achieve crispy, never greasy, fried food results in your oven without the oil.
Skip the oven hover, even when cooking the most intricate dishes, thanks to advanced technology that provides step-by-step instructions and automatic adjustments to oven temperatures and cook times for perfect results.
Anywhere Control with Remote Notifications

Save time by conveniently preheating and monitoring your oven from anywhere using the SmartHQ app.
HELPING YOU MAKE GREAT MEALS

Incredibly Even Roasting & Baking

Optimize your results on roasts, chicken, turkey and other special-occasion favorites, with the only cooking system that delivers true top-down convection.
Ten-Pass Dual Broil Element
Large and small dishes brown evenly with two, full-coverage broil elements that work together to concentrate heat from edge to edge.
Smooth, Easy-Clean Surface
The lower heating element is hidden beneath a smooth surface, making cleanup easy by eliminating hard-to-reach areas.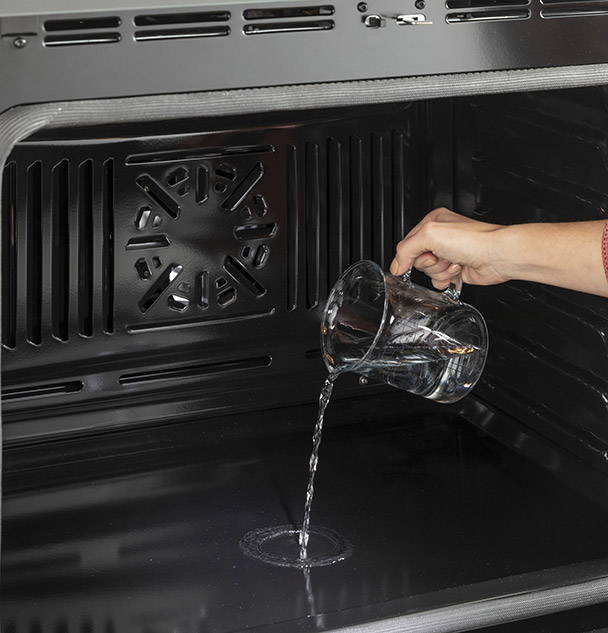 Quick-Clean Your Oven with Steam
No time for the traditional self-clean? Use the Steam Option for a quick clean.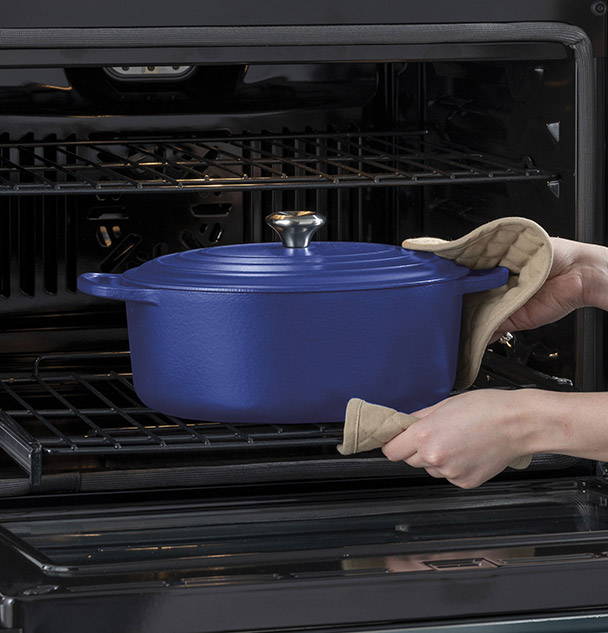 Never-Scrub, Heavy-Duty Smooth Glide Roller Racks
Easily remove even the heaviest dishes with a roller rack that's engineered to glide seamlessly out of the oven.