The Smart Way to Do Your Laundry
Download the Launderday app to experience the best laundry day ever. The Launderday app lets you:
• Pay for your wash and dry through your phone.
• Check washer and dryer cycle times.
• Reserve the next available washer or dryer.
• Be alerted when your load is finished.
All while earning rewards and gaining access to 24-hour service chat.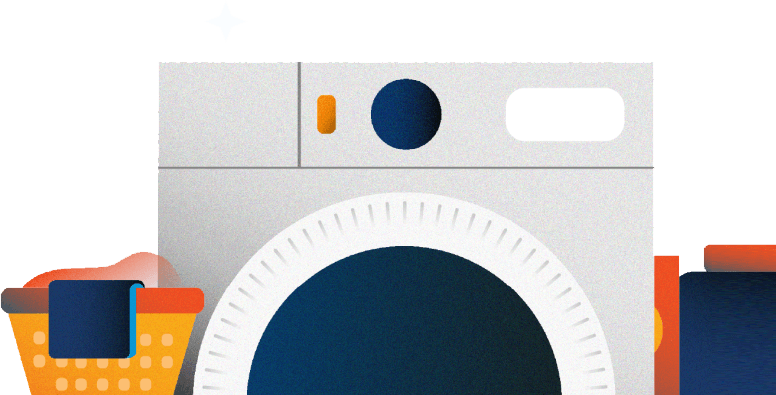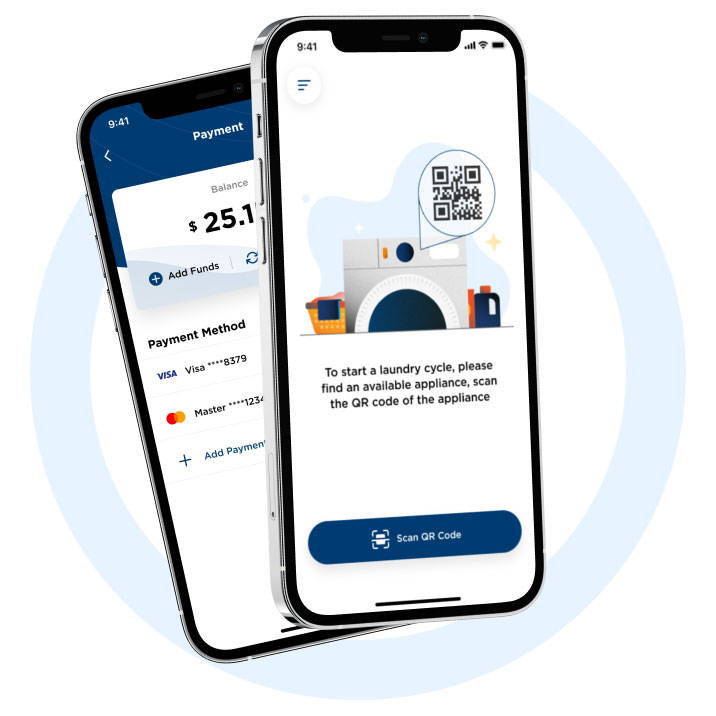 Access Launderday
Find an available washer (or dryer). Download the Launderday app, sign up with your email, and add a payment method.
Scan to Activate
Scan the QR code on the washer or dryer, then select your settings on the machine.
Press to Start
Load your laundry and detergent and then press START to begin. The app will deduct payment from your chosen payment method.
Get Notified
When your cycle ends, the app will notify you. No more waiting around!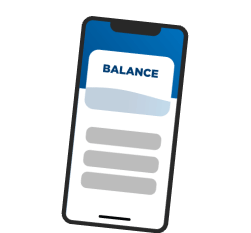 Easy Payment
No need to carry around rolls of change or remember to fill a payment card—your payment is automatically deducted from your chosen payment method directly in the Launderday app.
Fast Start
Find an available Launderday washer or dryer, scan the QR code on the appliance to activate it, and then you're ready to load your laundry and detergent and start your wash load.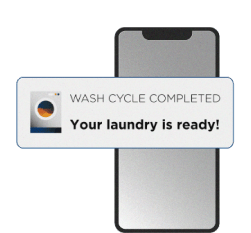 Notifications
Start your laundry and walk away. You can check cycle status anytime right from the app. When your cycle is finished, you'll be alerted—no more watching your laundry spin or tumble.
FREQUENTLY ASKED QUESTIONS
If you have any questions about the Launderday app, read through our FAQ to find the answers.
Where to find my current balance?
Your current balance can be found by navigating to the menu in the app and selecting "Payment"
If you don't ever want to worry about your account reaching zero and interrupting your laundry day, just select "auto reload" in the Payment section of the app. When your account is running low, the Launderday app will automatically load your account with the amount of your choice!
Minimum account load amounts
Your Launderday account takes a load minimum of $10. We've learned this is the approximate cost of doing a day's worth of laundry in most laundry facilities, and we want to make your laundry day as hassle free as possible!
Go to the app menu and select "sign out". For your convenience, Launderday keeps you signed in until you choose otherwise.
I can't log into my account
If you are having a hard time logging in, try resetting your password.
How to verify your email with a magic link
Go to the email account that you entered when you signed up. There you will receive a link for Launderday. Click on it to verify your email address!
Accepted forms of payment
You can pay with Visa, Mastercard, American Express credit or debit cards as well as Apple and Google Pay.
How to remove my credit card
Go to the app menu and go to Payment to modify, set new defaults, or remove a method of payment.
I was overcharged for my laundry cycle
Any cycle dispute can be handled by going to the app menu and then History. There you can choose the cycle in question and request a refund.
A cycle refund request can be made quickly and easily by going to the app menu and then History. Choose the cycle you want to dispute and request a refund. Keep in mind the cycle refund request is between you and the person managing the Laundry Facility where you ran a cycle. You can check on the status of your request in the History tab, and you'll get a notification when the request is processed.
Each cycle fee is deducted from the balance that is held in your Launderday account. A minimum $10 load is required each time your account is loaded.
Why am I being charged in increments of $10?
We've learned that most Laundry days cost $10 or more. Having this amount as a minimum in your account keeps things fast and easy for you, as well as keeping processing fees low for laundry facility owners.
If you have a balance remaining in your account and you wish to have it refunded before you delete the app, reach out to us at launderdayhelp@geappliances.com.
First, scan a QR code on a machine to download the app or search online for the Launderday app. Open the app and follow the instructions to register.
Cost to run a laundry cycle
Laundry cycle fees are established by each facility manager/owner. Check your location for current prices and fees.
How to get help with my laundry cycle
If the laundry machine is having problems, please seek help from the laundry facility manager onsite. If you experience a faulty cycle and wish to request a refund you can do so by going into cycle History, choosing the cycle in question, and processing a refund request.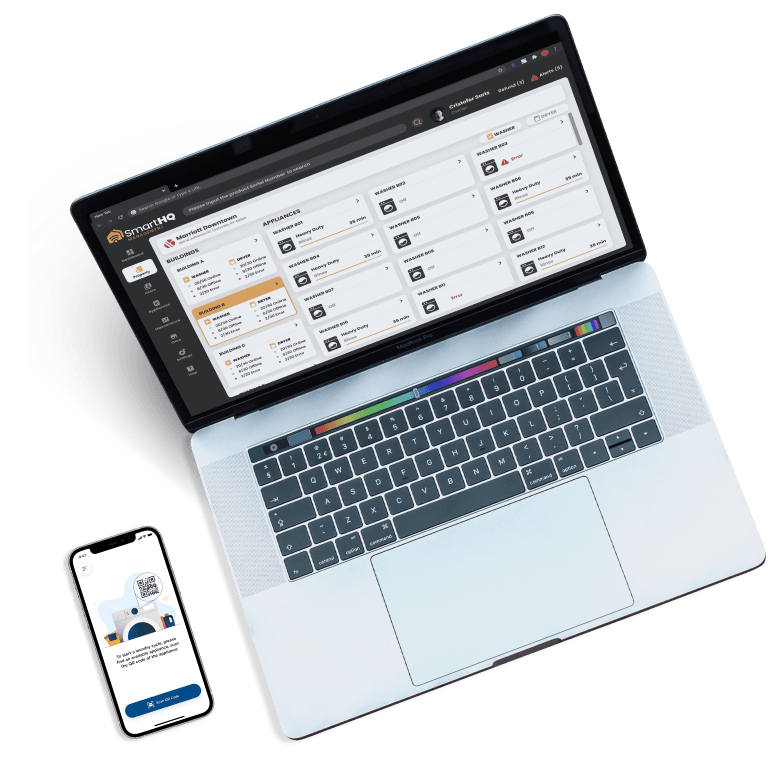 Want to Run Your Laundromat with Launderday?

Want to Run Your Laundromat with Launderday?

The Launderday app makes it easier for tenants to do their laundry, but it also makes owning and running your laundry facilities a smoother experience. Find out more about how it works and how you can join Launderday by clicking below.