AIR FRIED EASY BREAKFAST PASTRIES
Air Fried Easy Breakfast Pastries

Breakfast is even better when you can have fresh, homemade pastries. These childhood favorites have been updated with flakey pie crust and a simple jam filling. Iced and decorated with sprinkles, they're sure to be a hit with everyone in the family.


2 packages refrigerated pie crusts
A variety of jam, in any flavor you like
1 egg, beaten with 1 teaspoon of water
Icing
1/2 cup powdered sugar
2-3 tablespoons milk
Sprinkles
Roll out the pie dough to about ¼ inch thick. Cut the dough into 6 rectangles about 4" x 6". Spread 2 tablespoons of jam on one side of the rectangle leaving about ½ inch around the edge.
Using a pastry brush, coat the edges of the pie dough with egg wash. Add a second pastry rectangle on top and press the edges with a fork. Cut two slits in the top of the dough to vent.
Brush the top with egg wash, place on dark-coated, parchment-lined baking sheet.
Air Fry at 350°F for 5 minutes, carefully flip the pastries, cook 5 more minutes
Carefully move baked pastries to a cooling rack.
While the pastries are cooling, make the icing. Combine the powdered sugar and milk until you get the desired consistency. Spread on top of cooled pastries and decorate with sprinkles if desired.
This recipe was created specifically for our GE Profile Ranges and Ovens with No Preheat Air Fry Mode. Method and results may differ on other air fryers.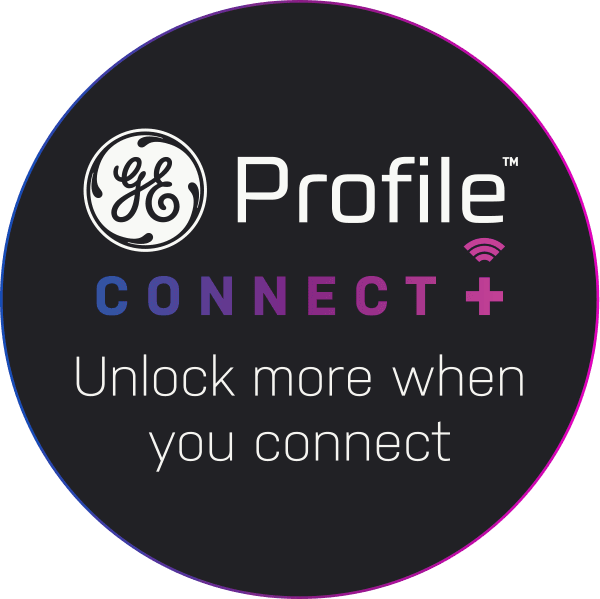 Unlock More with GE Profile Connect +
GE Profile Connect + ensures your smart appliance is always up to date. Simply connect your
appliance to your home WiFi through our free SmartHQ app to manage your smart appliance,
receive alerts, and download the latest GE Profile Connect + software updates as soon as they
are available.