A super simple restaurant-quality seafood appetizer made at home. Crunchy coconut crusted shrimp are as delicious as they are easy, thanks to the Air Fry mode in your GE Profile oven.


1 pound extra-large shrimp, peeled and deveined, with tails attached
¼ cup all-purpose flour
½ teaspoon salt
¼ teaspoon black pepper
2 large eggs
¾ cup unsweetened shredded coconut
½ cup panko breadcrumbs
Cooking spray
Sweet chili sauce for serving
Combine the flour, salt and pepper in a shallow bowl. In a second bowl beat the eggs. Combine the shredded coconut and panko breadcrumbs in a third bowl.
Holding on to the tail, dip the shrimp into the flour mixture, shaking off any excess. Then dredge the shrimp into the eggs, and finally press gently into the coconut panko mixture.
Arrange shrimp in a single layer on a parchment-lined dark-coated, non-stick baking sheet. Coat liberally with oil spray. Do not overcrowd pan.
Air Fry at 400°F for 10 minutes, flip and cook 2 more minutes.
Serve immediately with sweet chili sauce, if desired.
Chef's Notes: This recipe calls for Extra Large shrimp or 26/30 shrimp. The numbers refer to the shrimp count per pound. That means Extra Large shrimp will have 26 to 30 shrimp per pound. You can use smaller shrimp in this recipe, but the cooking time may vary based on the size of the shrimp.
This recipe was created specifically for our GE Profile Ranges and Ovens with No Preheat Air Fry Mode. Method and results may differ on other air fryers.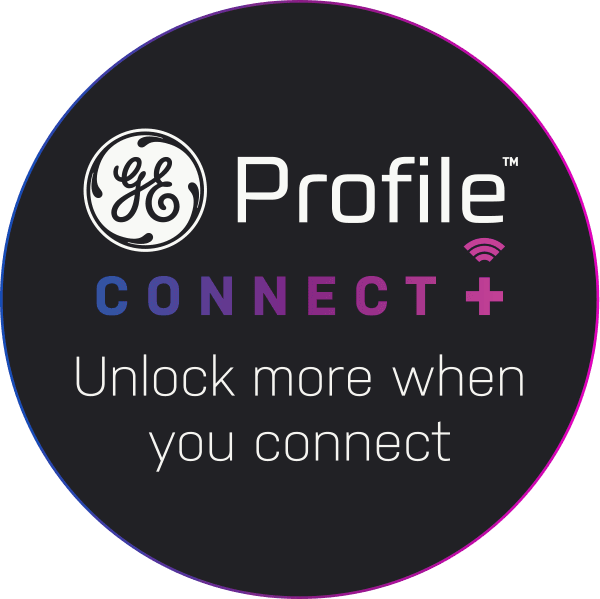 Unlock More with GE Profile Connect +
GE Profile Connect + ensures your smart appliance is always up to date. Simply connect your
appliance to your home WiFi through our free SmartHQ app to manage your smart appliance,
receive alerts, and download the latest GE Profile Connect + software updates as soon as they
are available.