AIR FRIED CRISPY CHICKEN SANDWICHES
Air Fried Crispy Chicken Sandwiches

Make restaurant-quality chicken sandwiches at home without the mess of deep frying. Air Fry chicken sandwiches would be great for your next family meal.


2 large chicken breasts, cut in half and pounded to an even thickness
1 cup buttermilk
1 tablespoon kosher salt or 1 teaspoon table salt
¾ cup panko breadcrumbs
½ cup all-purpose flour
½ teaspoon salt
¼ teaspoon dried oregano
½ teaspoon paprika
¼ teaspoon garlic powder
¼ teaspoon dried thyme
¼ teaspoon ground ginger
½ teaspoon ground black pepper
Oil spray
4 brioche burger buns
Assorted toppings such as lettuce, tomato, onions and additional condiments
Place the chicken breasts in a zipper top bag and pour in buttermilk and salt. Squeeze the air out and seal the bag. Marinate in the refrigerator for at least an hour or preferably overnight.
In a shallow bowl combine the panko breadcrumbs, flour and spices.
Remove the chicken breasts from the buttermilk. Remove excess buttermilk and dredge in the breadcrumb mixture.
Arrange the chicken breasts in one layer on a parchment-lined baking sheet, thoroughly coating chicken with oil spray on both sides.
Air Fry at 375°F for 20 – 25 minutes or until internal temperature reads 165°F and the chicken breasts are golden brown and crispy. For more even cooking, flip the chicken halfway through and spray with more oil if desired.
Serve chicken sandwiches on toasted brioche buns with lettuce, tomatoes, red onion and other favorite condiments.
This recipe was created specifically for our GE Profile Ranges and Ovens with No Preheat Air Fry Mode. Method and results may differ on other air fryers.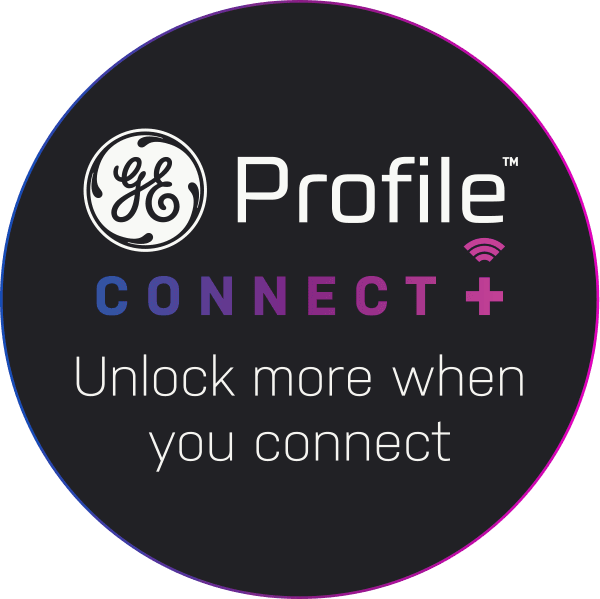 Unlock More with GE Profile Connect +
GE Profile Connect + ensures your smart appliance is always up to date. Simply connect your
appliance to your home WiFi through our free SmartHQ app to manage your smart appliance,
receive alerts, and download the latest GE Profile Connect + software updates as soon as they
are available.