AIR FRIED CRUNCHY ONION RINGS
Air Fried Crunchy Onion Rings

Crunchy, crispy onion rings from your oven. Who knew this could be so easy? Once you make this recipe, you won't be able to stop eating. We won't tell if you make a double batch.


1 cup all-purpose flour
1 teaspoon paprika
1 teaspoon salt, divided
1 cup buttermilk
2 eggs
2 cups panko breadcrumbs
2 large sweet onions, sliced 1/2-inch thick and separated into rings
Oil Spray
In a shallow bowl combine flour, paprika, and ½ teaspoon salt. In another bowl combine buttermilk and egg. In the third combine panko breadcrumbs and remaining ½ teaspoon salt.
Pat dry the onion rings with paper towels to remove excessive moisture. Dredge the onions in the flour mixture, drop them in the egg mixture and then dredge them in the panko mixture.
Arrange in a single layer on a dark-coated, non-stick baking sheet. Coat liberally with oil spray.
Air Fry at 400°F for 10 minutes, flip, cook 5 minutes more. Serve immediately with dipping sauce of your choice.
This recipe was created specifically for our GE Profile Ranges and Ovens with No Preheat Air Fry Mode. Method and results may differ on other air fryers.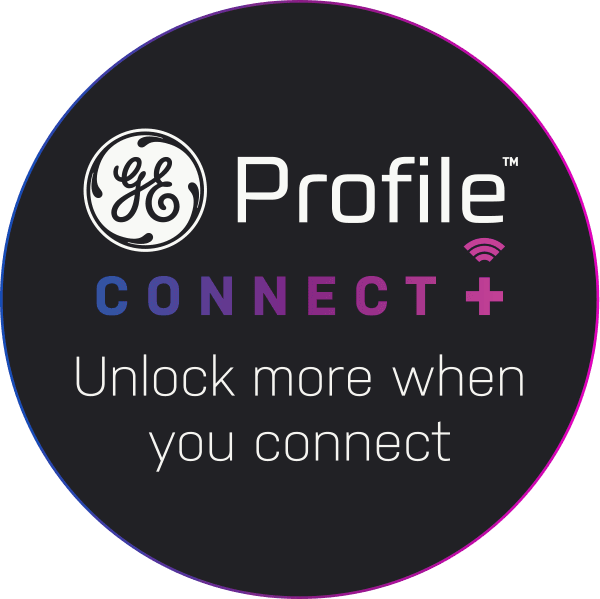 Unlock More with GE Profile Connect +
GE Profile Connect + ensures your smart appliance is always up to date. Simply connect your
appliance to your home WiFi through our free SmartHQ app to manage your smart appliance,
receive alerts, and download the latest GE Profile Connect + software updates as soon as they
are available.