WINE & BEVERAGE CENTER FEATURES & VIDEOS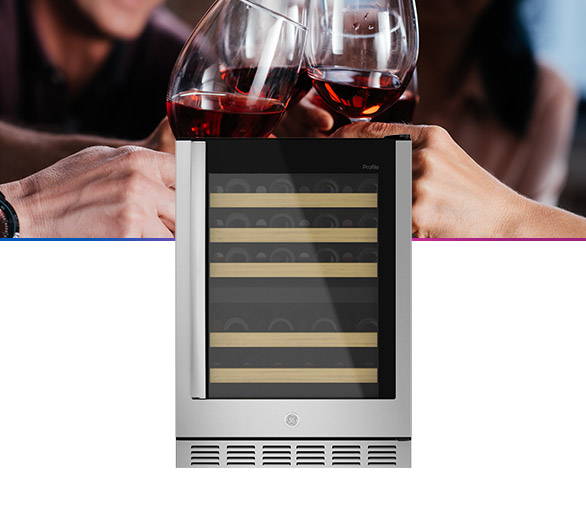 Are you a wine lover who wants to showcase your collection while keeping your reds and whites each at their perfect temperature?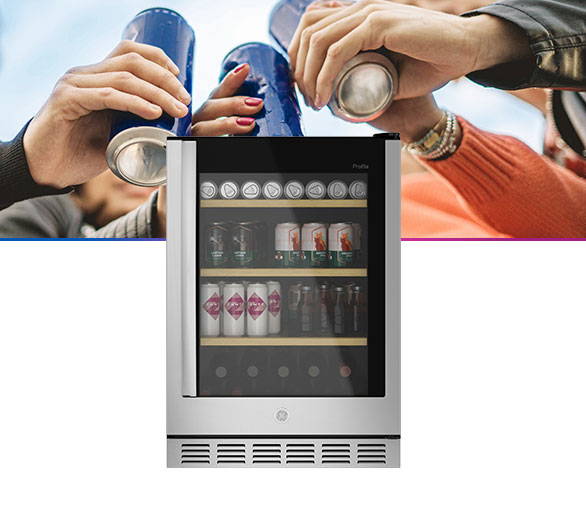 Or maybe you need flexible storage that can hold and display both cans & bottles.

Reversible Glass & Wood Shelves
Easily flip the four reversible flex shelves to accommodate different types of beverages. Use the wooden side to hold wine bottles in place, and the glass side for cans of beer, soda and more.
This shelf can be angled, giving you the option to store your wine bottles on their side or display them with the labels showing so you can find the one you want in no time.
Dual Zone Temperature Controls
This wine center has two distinct zones that maintain any temperature between 43 and 62ºF to keep both red and white wines at the perfect serving temperature.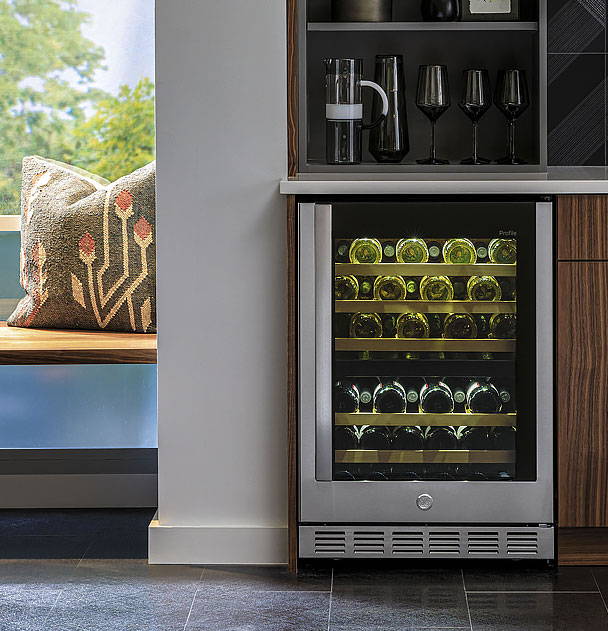 Freestanding or Built-In Capable
This beverage center can be freestanding or built-in so it fits flush with your cabinetry.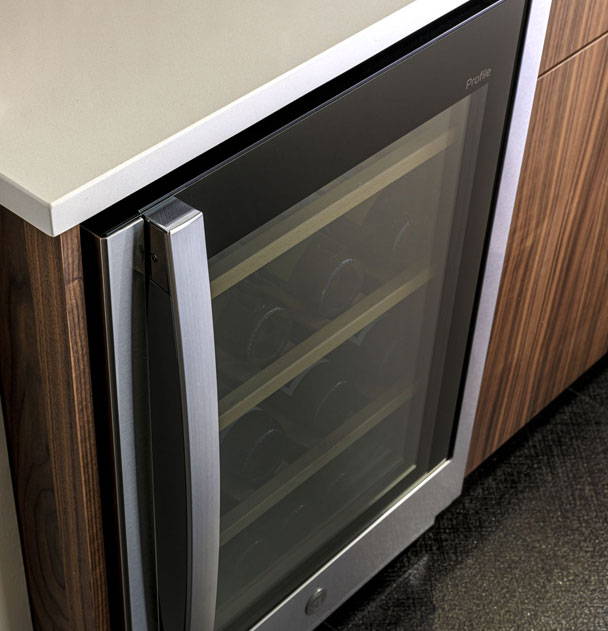 The modern design features a sleek handle and glass door with stainless trim that will integrate into your kitchen beautifully.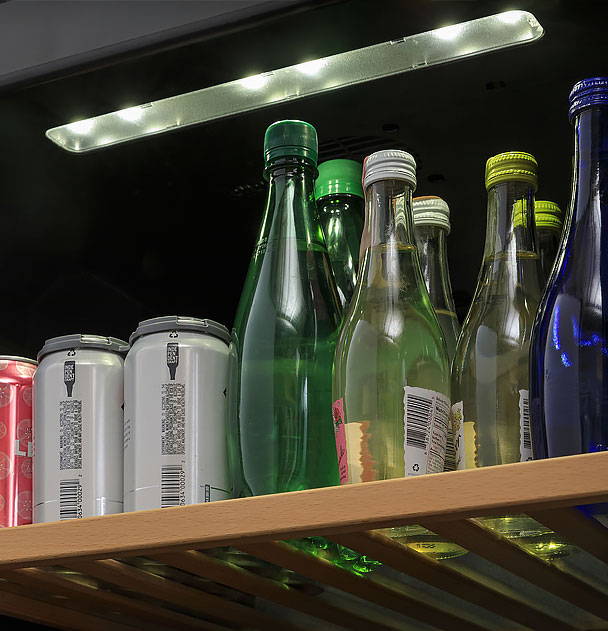 Recessed LED interior lighting helps you locate items quickly and easily.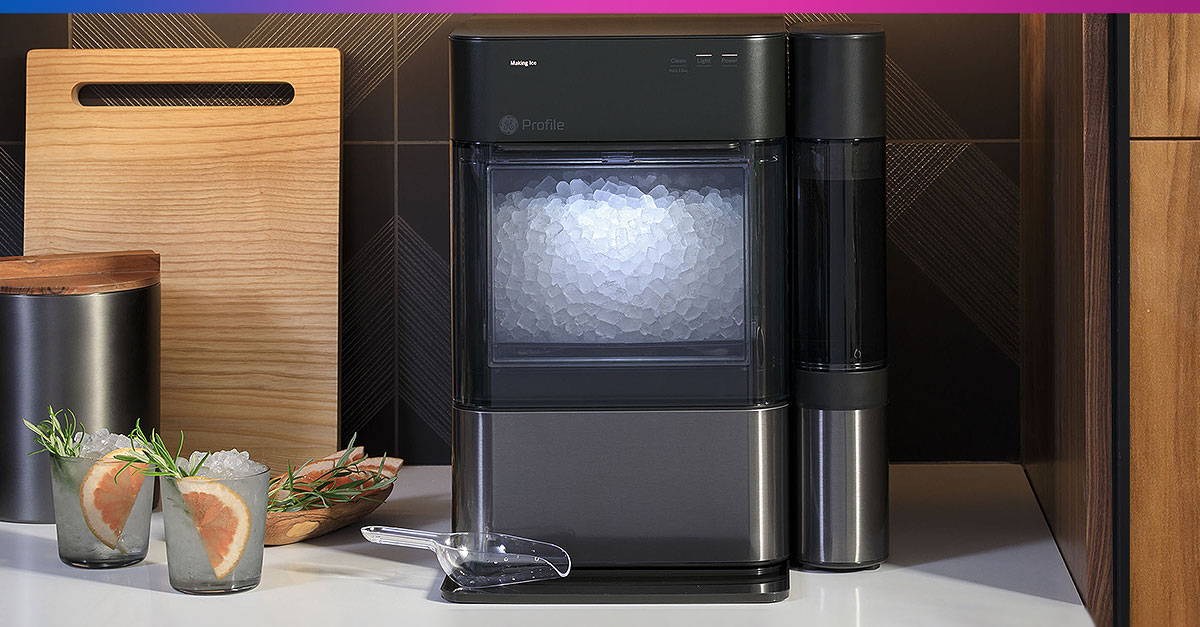 Don't Forget The Good Ice
Whatever you call it — nugget ice, pellet ice, drive-in ice — you'll always have that chewable ice that's perfect for all beverages right from your countertop.
Now with a sleeker and more compact design, chewable ice is available from the convenience of your countertop.