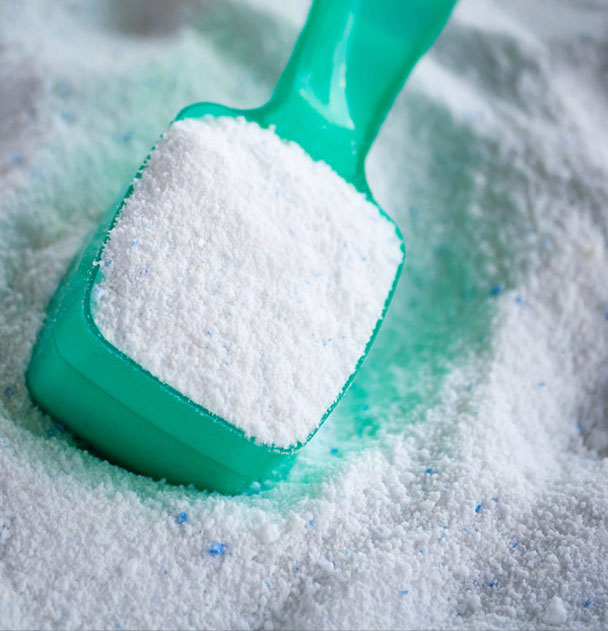 Tips on choosing right laundry detergent, fabric conditioner, dryer sheets, bleach and more is the the easiest way to give your laundry a boost.
The easiest way to give your laundry a boost? Find the right product for the job. Here's what you need to know about detergent, stain removers, dryer sheets, and bleach.
Laundry Detergent
Pay attention to ingredients: Surfactants, for example, help to remove soil from fabric, while enzymes work hard on stains. Always follow the clothing label instructions for water temperature and pre-treatment. In general, laundry detergent works in all water temperatures, but some detergents, like Tide Coldwater Clean, are specially formulated for cold water to provide brilliant color protection.
Liquid
What it is: liquid detergent that must also be pre-measured before use
Great for: grease and oil
Tip: Pre-measured the perfect amount of detergent in the cap to avoid under or over use
Powdered
What it is: detergent in powdered form that must be pre-measured before use, which cuts down on per-load expense
Great for: ground-in dirt
Tip: it's less effective in cold water and should always be added to the washer before beginning a load; use only what's recommended–otherwise you're in danger of residue
Laundry Pacs
What it is: Pre-measured detergent in a convenient pac form, such as Tide PODs; trade price per load for convenience–just toss one in and go
Great for: Quick and easy dosing with powerful cleaning results
Tip: Consider using more than one pac for large loads
Combination
What it is: a detergent plus another laundry product, such as fabric softener or bleach/bleach alternative
Great for: complementing the cleaning power of detergent
Tip: Make sure you actually need the secondary product, otherwise the detergent may be more expensive per load
Specialty
What it is: fragrance and dye free detergent such as Tide Free & Gentle, or specialty detergent for newborns such as Dreft.
Great for: those with detergent sensitivity and newborns
Note: Keep detergent out of reach of children and pets.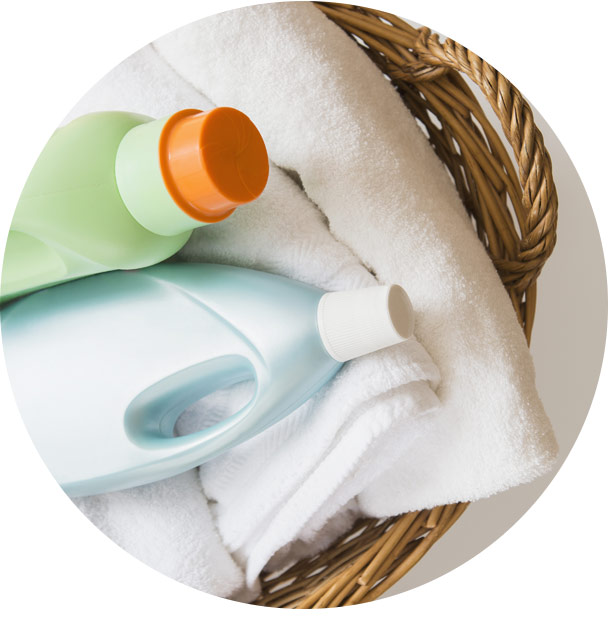 Stain remover
What it is: comes in many forms, including spray and stick such as the Tide to-go instant stain remover. Helps to address a variety of stains and aids in removal before washing
Great for: helping to power out particularly stubborn stains
Tip: follow the use directions related to timing of washing before use
Liquid fabric conditioner & dryer sheets
What it is: Liquid fabric conditioner is added to the washing machine during the rinse cycle; dryer sheets are used during the dryer cycle.
Great for: helping to soften and protect clothing from stretching, fading and fuzzing. Dryer sheets reduce static and wrinkles, while freshening clothing in the dryer.
Bleach
What it is: there are many types of disinfecting and whitening products, but bleach is the most well-known and typically is sold in liquid form; some bleach, labeled oxygenated, is safe for colors
Tip: chlorine bleach should be used on whites only and sparingly as it can be harsh on clothing; always check clothing labels as even some colored items may not be oxygenated bleach-safe
Deodorizing products
What it is: add-ins designed to eliminate odors, such as the distinctive smells of workout clothing
Tip: Dose as much or as little as you want of in wash scent boosters, depending on your scent preference
Remember: Always follow the recommendations in your GE washing machine and dryer when choosing the products and amounts to use.