Versatile Options to Fit Your Kitchen

Whether you are building or renovating your kitchen, or simply replacing an existing oven, you want to take all features into consideration when it comes to the appliances. Before you buy your next wall oven, be sure to gather the following information to find the right one for you and your family.
Basic Questions to Ask Before Buying

How many people live in your home?
Are you building a new home, remodeling/upgrading your current kitchen, or are you replacing an existing appliance?
How often do you have guests over for dinner or host parties? If often, a double wall oven might be a good choice.
Questions to Help You Choose the Right Model

What size oven do you need?
Be sure to measure your cutout space, then check the dimensions of the oven you are interested in to help ensure a proper fit. Look for "Installation Instructions" on each wall oven for exact cutout dimensions.
Are you planning to install a cooktop above a wall oven? Check this document for approved model pairings.
Would you prefer a larger oven capacity that can hold more dishes?
Would you like to cook oven-quality food faster?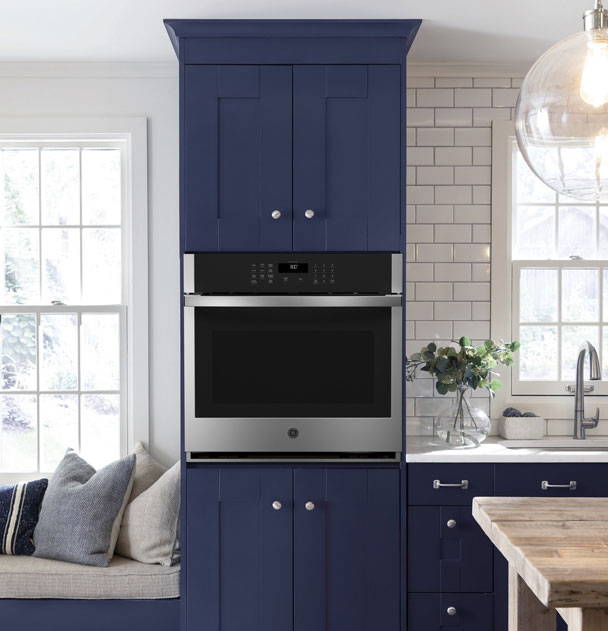 Built-In Single Wall Oven

Install a single wall oven into your cabinetry for a beautiful and functional cooking element in your kitchen.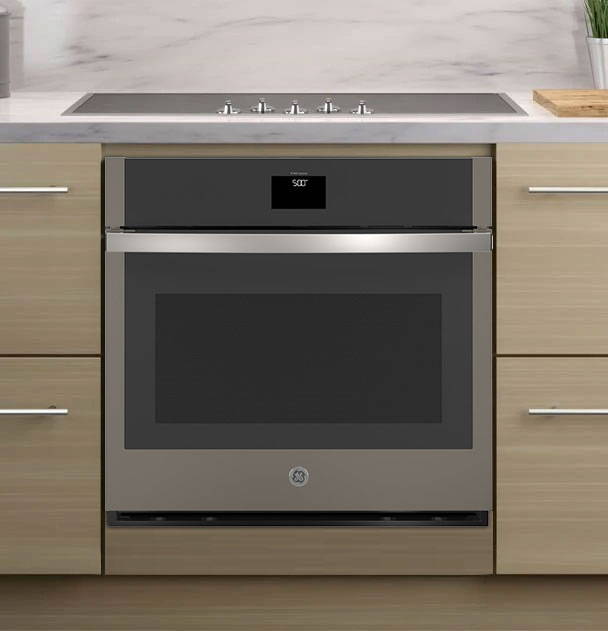 Single Wall Oven with a Cooktop

A single wall oven is a great option for the cabinet space beneath a cooktop.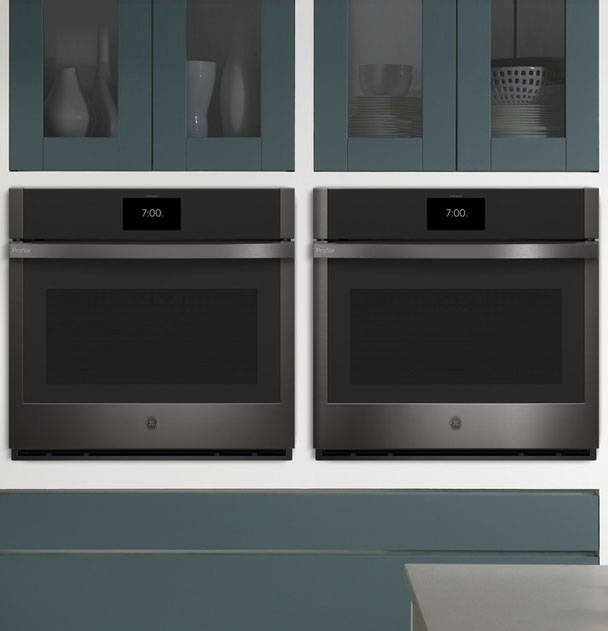 Side-By-Side Single Wall Ovens

Place two single wall ovens side-by-side for a sophisticated alternative to a stacked double wall oven.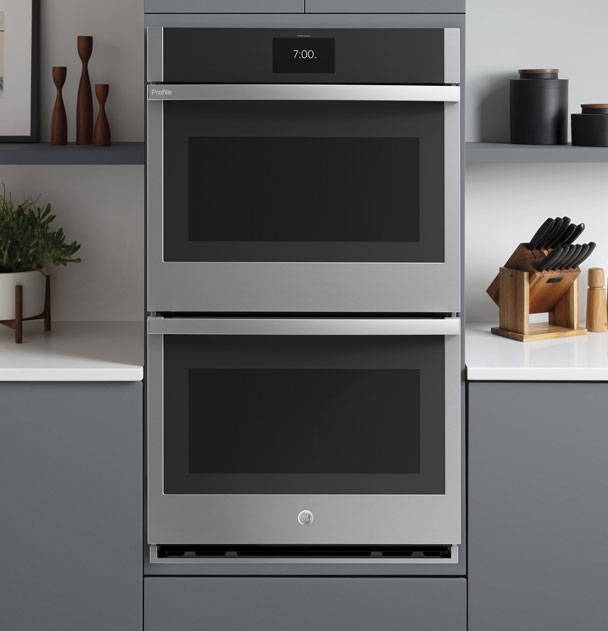 Built-In Double Wall Oven

A double wall oven offers flexible cooking options with minimal space.
Built-In Microwave Oven Combination

Use the microwave oven on top to cook dishes fast, while leaving room to prepare other dishes or side items in the lower oven.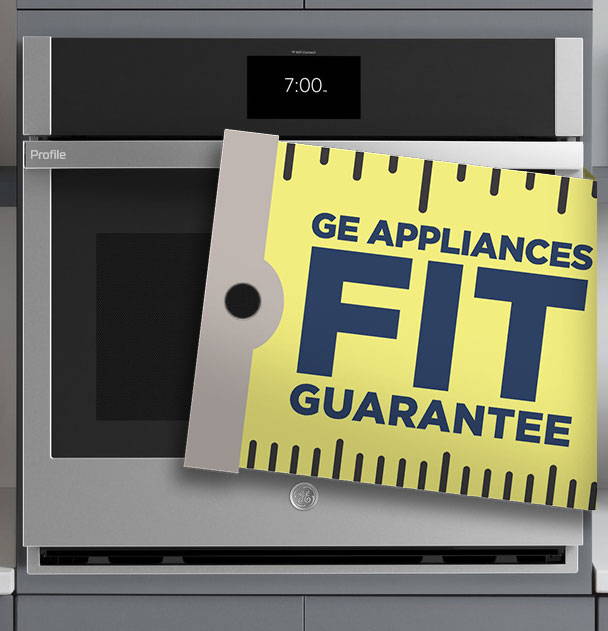 Replacing a similar wall oven from GE Appliances or another brand? Our GE Appliances wall ovens are guaranteed for an exact fit to make replacement easy.
See offer criteria and details